Joined

Nov 22, 2015
Messages

8,764
Reaction score

2,955
Gender

Undisclosed
Political Leaning

Conservative
Russians are with Vladimir Putin in supporting the invasion of Ukraine: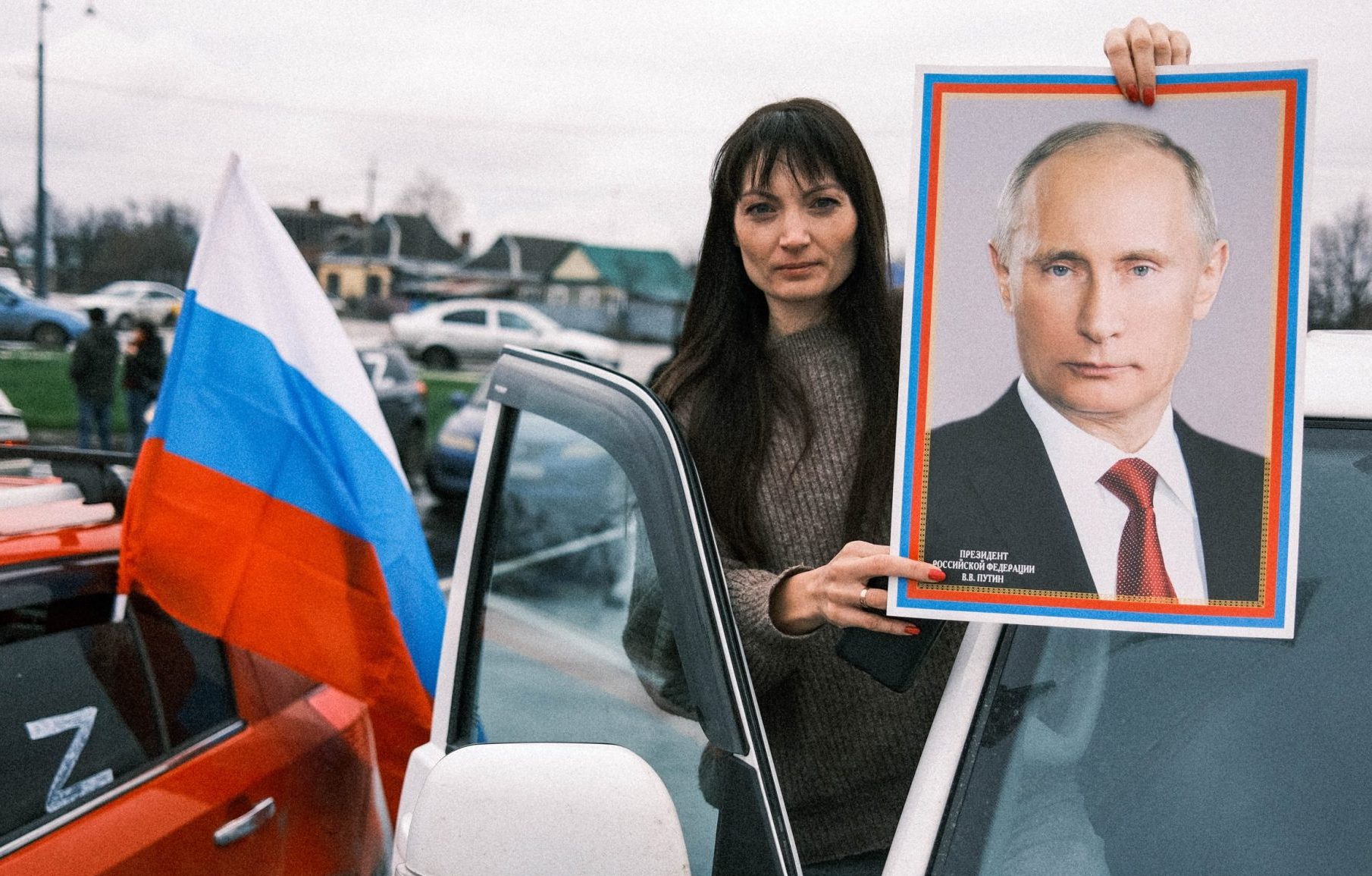 Many international commentators have pinned the blame for the Russian invasion of Ukraine solely on Vladimir Putin but the chilling truth is that an overwhelming majority of ordinary Russians also support the war.
www.atlanticcouncil.org
​
Not Just Putin: Most Russians Support the War in Ukraine​

Amid the shock and horror of Russia's Ukraine invasion, many have sought to blame everything solely on Vladimir Putin. As international audiences try to make sense of the unthinkable scenes currently unfolding in the heart of Europe, it is convenient to believe that Putin has simply lost his mind.

There is something reassuring about the idea that the carnage in Ukraine is all down to the criminal insanity of one man. However, talk of "Mad Vlad" is a comforting myth that disguises a far darker reality.

While the Russian ruler's well-documented Ukraine obsession has been instrumental in sparking the largest European conflict since World War II, his decision to invade Ukraine was entirely consistent with longstanding public statements and foreign policy goals that are enthusiastically embraced by a clear majority of Russians. This is their war just as much as it is Putin's.