Light △ Bender
DP Veteran
Joined

Dec 1, 2011
Messages

31,450
Reaction score

12,925
Location
Gender

Male
Political Leaning

Independent
I had a dream about a fantasy. I was ashamed of my looks and bent over to drink from a water fountain to hide from a beautiful girl that wanted to approach me. She was out of my league. In the dream she hugged my waist from behind and caused me to turn and give her a light but slow lingering soft lipped, moist, kiss. With our bodies pressed up against each other and her emerald green eyes staring back into mine, I melted into her embrace. It was better than the best sex I ever had, because it was so intimate and intense. It was like being loved and known by love. She wore sandals, pink shorts and a white t-shirt with a light scent of Jasmine wafting off her body. Her hair was a light brown with blonde highlights and pink nails, which smelt like coconut, with lips that tasted like cherries. She was the essence of woman and I was all hers.
I awoke knowing that at least once in my life I was loved, if for only a moment, though it felt like a lifetime. It has sustained me for years and somehow I always knew it would happen. Now it may happen in reality, which I sincerely doubt but if it does, even the hopeless have hope. Love is better than sex, because it endures.
This is who I kissed in my dream.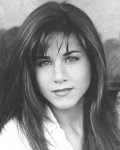 Last edited: