Liberal Fascist For Life!
DP Veteran
Joined

Mar 5, 2008
Messages

111,845
Reaction score

58,471
Location
Gender

Undisclosed
Political Leaning

Undisclosed
oday, the Navy announced in NAVADMIN 174/16 that it will transition from the Navy Working Uniform (NWU) Type I to the NWU Type III as the service's primary shore working uniform beginning Oct. 1, 2016.

Over the next three years, Sailors may wear either the NWU Type I or III, but effective Oct. 1, 2019, all Sailors will be expected to wear the NWU Type III as their primary Working Uniform when ashore or in port.

While the Navy is developing an incremental regional fielding plan for the NWU Type III, this transition period will give Sailors time to prepare for the change and allow them to get maximum wear out of recently purchased NWU Type I uniforms.
This was kinda a shock to me. Not that the navy was changing working uniforms, but that it had already changed them more than once since I got out. When I was in, it was dungarees: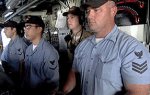 Apparently after I got out, they switched to utility uniforms: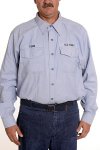 Then NWU1s: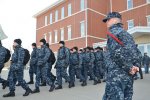 And now going to NWU3s: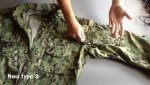 I also, in looking all this up, discovered that the dog bowl cover was done away with in 1995, 2 years after I got out. Now I am not one to harp on how easy the newer generations have it, but good ****ing god, no dogbowl, no ugly ass dungs, no boondockers...