Joined

Jun 12, 2021
Messages

2,016
Reaction score

1,606
Gender

Male
Political Leaning

Liberal
Nice work by the Feds
righties love flappin' their filthy gums about all the gun violence in big cities "run by Dems".
Here's another example of how rotten, lax red states facilitate that violence in big cities like Philly...
... For months, agents with the Bureau of Alcohol, Tobacco, Firearms and Explosives had been building a case against Norman, Walker and two other suspects. The agents ultimately traced nearly 300 firearms purchased in Georgia from dozens of gun retailers to the suspects after some were found at crime scenes and in the possession of convicted felons in Philadelphia, according to records and interviews with federal law enforcement. ...

"I never knew how open guns was in Georgia," Norman said. "The whole process threw me off. You walk in, and then there's a police officer sitting at the front. And they don't check for, you know, ID or carry licenses or if you're a felon or nothing." ...

Officials said the ring ran a classic straw-purchasing scheme, in which someone buys a gun for someone else who typically can't legally buy one or doesn't want to leave a paper trail. Between June and December 2020, the Georgia defendants allegedly bought guns almost daily at stores like Academy Sports, Adventure Outdoors and a string of pawn shops, then trafficked them to Pennsylvania, according to the 60-page indictment unsealed last month. ...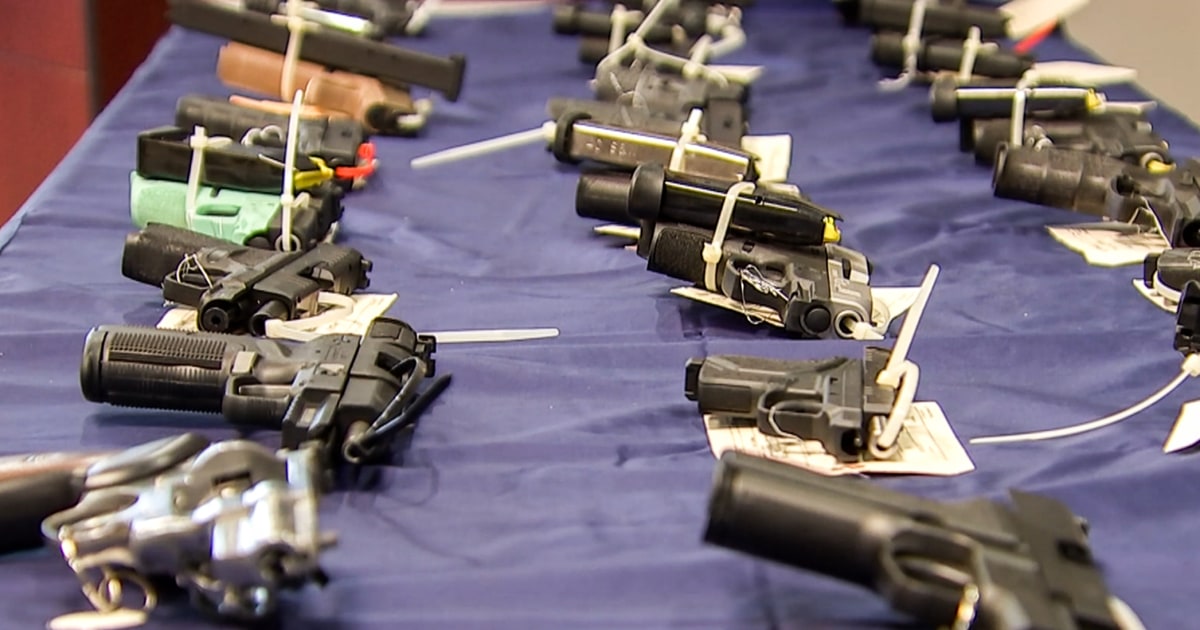 An Atlanta rapper is one of 11 people facing federal charges in connection with an alleged straw-purchasing scheme, according to records and interviews.
www.nbcnews.com
Hopefully all the human garbage involved in the scheme gets convicted and locked in cages for as long as possible (but still not nearly long enough, no doubt).
Chicago has the same problem ... guns purchased in that filthy red state next door (indiana), then turning up at crime scenes in the city...