Joined

Mar 9, 2012
Messages

6,273
Reaction score

2,049
Location
Gender

Male
Political Leaning

Libertarian - Right
At this juncture, there is little doubt that CAIR is a front group for Radical Islamic Terrorism and their agents in America.
So many of the top leadership of CAIR has been arrested and sentenced to lengthy prison sentences and/or deported for terrorism, that an entire new generation of Cair Leadership had to be recruited.
CAIR leader convicted on terror charges
New Ad: 'CAIR Leaders Convicted of Jihad Terror-Related Crimes' | Truth Revolt
CAIR and terrorism - Washington Times
THREATS AND RESPONSES: THE MONEY TRAIL; 5 Brothers Charged With Aiding Hamas - The New York Times
CAIR Pedophile Sentenced to Two Years in Prison | Frontpage Mag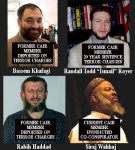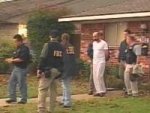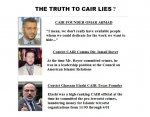 But who in America is giving CAIR the funds to operate on such a large scale?
Well, It is familiar names in Leftie Actitivism: Tides Foundation, George Soros, Epstien, Clintons, "The Holy Land Foundation" HLF and the Kerry's.
http://www.wnd.com/2017/03/zuckerberg-funded-charity-supports-radical-islamic-groups/
http://www.westernjournalism.com/ex...eports/who-funds-the-radical-left-in-america/
https://www.investigativeproject.org/documents/misc/110.pdf
https://papundits.wordpress.com/2014/03/10/who-is-cair-and-where-does-its-money-come-from/
https://www.investigativeproject.org/5669/soros-money-muslim-advocates-leader-helped-weaken
And the money flows the other direction, as well, from CAIR, and Foreign Islamic Interests, in American Political Campaigns!
http://www.islamist-watch.org/17912/islamist-campaign-donors-overwhelmingly-back
http://www.breitbart.com/national-s...ddle-east-forums-2016-islamist-donation-list/
http://pamelageller.com/2015/07/sau...lions-to-promote-islamsharia-in-america.html/
Talk about collusion with Foreign Hostile Groups! Forget the damn Russians! Look at who in American Politics is taking money from Ilsamic Terror Groups!
Questions for Debate:
Well, Isn't it illegal to fund Islamic Terrorism in America?
Why hasn't the DOJ/FBI, in all of its zeal to find Foreign Russian Collusion, at least looked at the open funding, by U.S. Leftie Organizations, and their illegal funding of CAIR?
Shouldn't we appoint several Special Prosecuters to address the issue of Islamic Terror Funds going to and from American Politicians?
-
Last edited: