Social Democrat
DP Veteran
Joined

Apr 28, 2015
Messages

76,442
Reaction score

62,305
Location
Gender

Male
Political Leaning

Liberal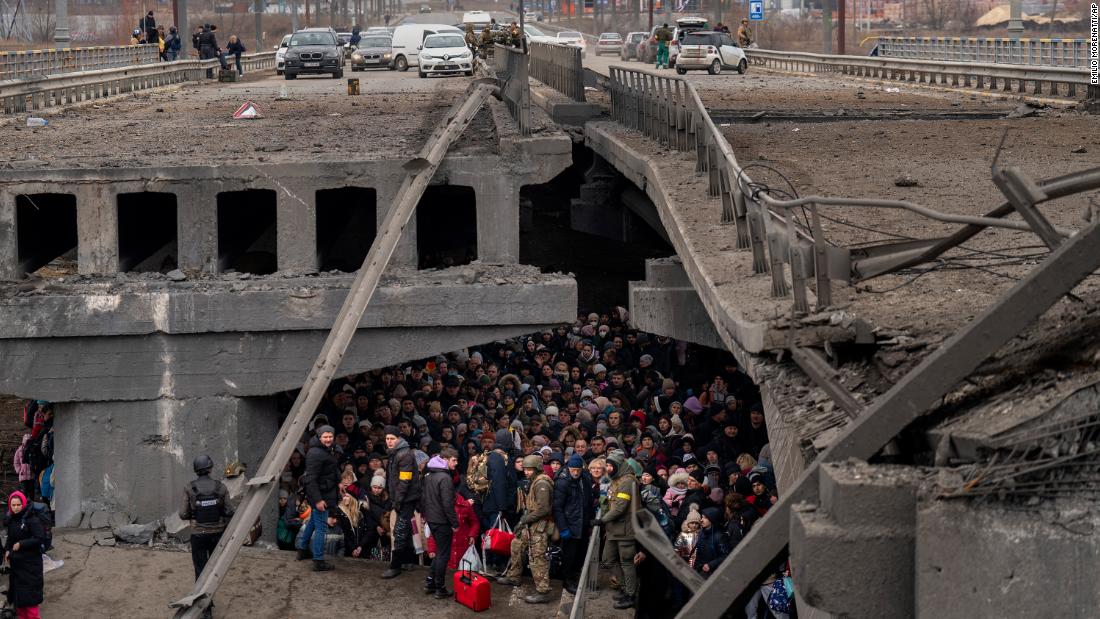 Ukraine's President Volodymyr Zelensky has urged his compatriots to keep up their resistance against Russian forces, as the invasion enters an 11th day and Putin's forces advance on key Ukrainian cities. Follow here for live news updates. from on the ground in Ukraine.
www.cnn.com
Switching from speaking Ukrainian to Russian, Zelensky appealed to the Russian people to make a choice "between life and slavery."

People of Russia … this is the time when you can still win over the evil," he said.

"We are Ukrainians. We need peace. We want peace. And for Russian citizens it's not only the fight for peace in Ukraine but for your peace and for your freedom. You used to see it. You knew prosperity…If you will be silent now, then only your poverty will speak for you", Zelensky continued.
--
Unfortunately, the linked source article for this is a constantly updating & scrolling 'Breaking News Live Thread'. There is no perma-linked article. So if you desire to see the full source, you will need scroll down the linked news thread to the article time-stamped a little over six hours previous to the DP time-stamp of my OP.
--
Despite my reticence in posting sources without a perma-link, I felt this story is interesting enough that I had to post it.
Just look at Zelensky's plea to the Russian citizens. Keep in mind that at one time The Ukraine was part of the Russian empire, and there's a shared Russian cultural heritage between the two. Then, look how well Zelenksy phrased his plea. The succinctness, the poignancy, the appeal for righteousness.
I now clearly see how Zelensky, the ultimate dark-horse candidate, came to become the People's choice for President. He is a 'man for all seasons', no doubt about it! The term, 'man for all seasons', may have fallen into disuse; but Mr' Zelensky very much seems to embody it.