It's almost like therapy to explode all over you, give you all I've got about me, mostly anonymously… Posting it to the world is like hurling my message in a bottle out to sea… Does anyone out there here me? What is this need to be understood, to be 'gotten'? But not touched…
I feel like I'm wasting time when I engage in small talk. I might ramble around a subject, but I like things bottom-lined, the root causes, summed up, no frills. I'm not satisfied with vague, or 'politician' answers or excuses. I don't like pettiness, fake kindness, liars, or people who think they are the only ones around when they are out in public. It's possible I might snap and grab someone one day, beg them to tell me the name of that movie that's on the tip of my tongue…
I have an answer for everything, but I'm pretty sure I don't have any illusions about knowing it all either – only because I still feel like I can never know enough, am never %100 confident that someone or something isn't going to show me how stupid I am right around the corner. But I've handled it, and admitted I was wrong before I started resorting to irrational rambling in lieu of constructive debate. I feel a little beaten up though, can be easily defensive. I'm not perfect, have an ex-wife who'd still love to prove it…
I sometimes know EXACTLY who I am, you'll never shake me. I sometimes wonder who I'm looking at in the mirror, how he got here, and why does he still look like an 8 year-old trying on his father's suit? I am human, hear me roar, munchkin… If I'm gay, it hasn't surfaced yet. I've had gay men tell me they see a little 'sister' in me, but I still see a little of me in their sister… I do have some 'feminine' qualities though, so what? I can still reach the top shelf in the kitchen cupboards, open jars and stuff…
I'm only here for that one topic. I don't want you to write it off this time. I want to jar you into recognizing what you already know. I care to present it in some way that ties those Universal truths into it all, the bigger picture, while poking fun at how offensive the whole thing is. I want you to feel a little empowered in being shattered. I want you to remember your value, what you know you'd miss when it's gone but naturally take for granted until it is. I want you to see how sick and ugly you and I are…
I'm consciously choosing to assume a very unpopular and condescending 'parental' figure in the process. But I'm just a fraud at that. Basically, I've never seen things more clearly, and been more confused. Just another shmuck with his own demons, hearing what I want to hear, seeing what I want to see, thinks he's smarter than he really is, panic's about it sometimes. Kicked around and jaded like everyone else. Making excuses. A hypocrite just trying to get by. I'm as ugly as any of you, maybe more. Live with it. I do... Is there such a thing as the 'right kind' of hypocrite…?
Furthermore, I know I'm not going to change anything, what's the point? Being understood? I just know that when I send off that entry, exposing myself, I feel a little better knowing that I'm doing something. Whether you're scared ****less, greedy, trapped, denying and defiant, whatever the f*** ever, you know what I'm talking about. No matter how simplified and childish I've broken it down, it applies across the board, no excuses. I'm not letting go of your collar when I'm here – It's YOUR fault, you bastard…
I hear my parents when I say this, said I'd never sound like them, and I don't even have kids, just made-up munchkins… Oh man, I really have lost it, haven't I? But I'm only bitching because I really do care immensely, think we have such amazing potential, feel it utterly tragic to see it waste away because we're afraid… It's right there for the taking, so bloody close I swear I can feel it on me sometimes…
I'm angry and ashamed with us for what we've done and become, and how we're 'going out like that'. We don't even know how embarrassed we should be, it's disgusting. I can't think of a more tragic waste in every sense of the word. Like the shower scene after a rape scene, can't scrub hard enough, I loathe you sometimes…
I understand why some choose to deny so vehemently that they could have been duped to this place, none of it had to be. You need to border insanity just to graze thoughts on it. But the devil you know… Fear of radical change, fear of the unknown… It rips and stabs, gnaws and grinds, hurling and flinging… Obliterated…
If it doesn't traumatize you in some way, to discover or finally accept that Head Munchkins exist and have used us dry, steered us to suicide with more callous and careful premeditation than any 'Hitler', the grandest scheme ever perpetrated on mankind… You're not human anyway. I know you're human out there because your willful ignorance is the trauma in reverse. Even you know it…
I've said it before, it took me several hundred hours before I was convinced. Maybe I just indoctrinated myself with the 'other side's' propaganda by then. Maybe you think it's foolish that I get this worked up or take it this seriously. I don't 'believe' it is a matter of 'believing' whether it is happening or not. There is MORE than enough evidence that Head Munchkins exist, are doing what I, and other's, suggest. It's just too huge and painful to accept, short circuits your brain, conflicting with everything the Head Munchkins taught you all your life…
I know it's not as simple as I make it sound, and I know people are basically decent, want to be decent. However difficult it is to apply these 'Universal truths' to the 'real world' is secondary. We need to start thinking about it collectively on this basic level first. We can't even do that yet. We have to learn how to walk again.
Once that impossibility is in process, then we start building on those basics again, from absolute scratch, like we're the first civilization to emerge from the forest, but having thousands of years experience at how easy it is for Head Munchkins to manipulate us. Just understanding this… We won't recognize ourselves on 'the other side'. We'll have found the
equation to utopia…
But we'd rather work backward on the evolutionary chain… Crawling sounds about right for the next phase… They're going to find us curled up in a thousand years, fossilized thumb-suckers…
Peace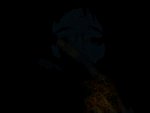 ​