Following, are a few of the literally thousands of political scandals whose details clearly demonstrate high level government's ability to conspire to abuse its power.
There are some proven corporate theories too. Also, still hotly debated theories on the list as well. Even though they are not entirely admitted, some still demonstrate high level government's ability to collude.
They all demonstrate the repetitiveness of the same problems, history repeating as it were…
Watergate
A President, White House tapes, secret slush funds, burglary, a cover up, and a 'dirty tricks' squad… Nixon resigned before they could impeach him – the only President to ever do so…
Iran Contra Affair
High level government officials involved in illegal weapon sales to a known enemy, document shredding, investigation obstruction, and a patsy…
The Business Plot
This conspiracy involved a military coup by wealthy businessmen to overthrow Roosevelt…
The Great American Streetcar Conspiracy
A handful of prominent corporations including GM, Firestone, and Standard Oil, were discovered to have created a holding company which bought up more than 100 streetcar systems in a few dozen cities, then dismantled them in order to capitalize on the automobile industry...
Enron
This scandal included everything from sweeping policy changes in the power industry, to incredible increases in rolling blackouts, to gouging, to massive government contributions, to insider trading, top level government names being mentioned, and even several documented 'unexplained' deaths of key witnesses...
The USS Liberty
The USS Liberty incident was a highly controversial Israeli attack on an American Navy research ship during the Six Day War. The government says one thing, the survivors say another, nothing new...
The Reichstag Fire
Many historians believe that Hitler was complicit in, or deliberately burned the Parliament building in order to blame it on Russian terrorists. Most of those that don't think he was deliberately complicit, admit he exploited the situation…
This incident brought about the suspension of civil liberties (Reichstag Fire Decree) and the Enabling Act, which solidified Hitler's legally implemented dictatorship. This was followed by his rampage across Europe in the name of removing evil from the world before they could strike the Fatherland again…
The Gulf of Tonkin
The incident responsible for involving the US in the Vietnam War. Many credible people close to the incident, believe and/or publicly claim that the event was knowingly contrived or misrepresented, not an accidental overreaction…
The fact that very few people even know how it started or the controversy, is another example of how the media does not keep on top of crucial issues like 'encouraging' wars for business and power purposes. We should be acutely aware of how prevalent it is, not digging CCR 'Fortunate Son' with the Napalm falling…
Pearl Harbor
Government foreknowledge of Pearl Harbor is still under debate. As with the Gulf of Tonkin, many credible people believe and/or claim the assertion of foreknowledge to be true…
All I can say is look for yourself at how many times they've been accused of foreknowledge, misrepresentation, etc. How many times have you rolled your eyes at their non, even disingenuous, answers? Follow the evidence until you hit their roadblock time and time again...
The next time you hear yourself or anyone say 'how do they get away with that crap', try and see if you can put the pieces together would you…?
The Downing Street Memo
Some consider this to be the 'smoking gun' proof that the Bush/Blair Administrations 'cherry picked' intelligence in order to support a pre-arranged plan to invade Iraq…
This is another one we'll never see all the answers to. You never take them to task when you catch them lying, anyway. Meh, in a couple generations or so, they won't even remember or know they needed answers, or need rescuing. We'll have always been at war with Britain…
Maybe we'll still have 'conspiracy theorists' left. They'll be called 'baby-raping terrorists' by then… You'll be scared ****less of people like them, like an alien plague… Or maybe that's what the Head Munchkins will tell you; Aliens have landed. You'll believe just about anything now.

It doesn't help that you're complacent as ****, either.

They're like spoiled little kids getting away with murder out there. Monsters. Nice parenting, munchkin…
Peace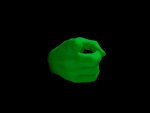 ​