Gobekli Tepe - 6000 years older than Stonehenge - World Mysteries Blog
https://en.wikipedia.org/wiki/Göbekli_Tepe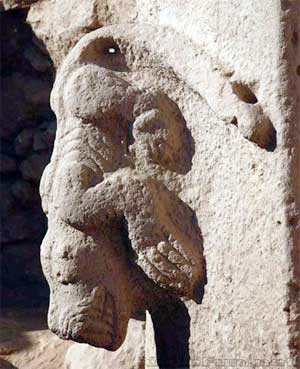 Predating Stonehenge by 6,000 years, Turkey's stunning Gobekli Tepe upends the conventional view of the rise of civilization

Located 35 miles north of Turkey's border with Syria, Gobekli Tepe consists of 20 T-shaped stone towers, carved with drawings of snakes, scorpions, lions, boars, foxes and other animals.

The amazing thing about them is they date back to 9,500 BC, 5,500 years before the first cities of Mesopotamia and 7,000 years before the circle of Stonehenge.

Scientists say that back then humans hadn't even discovered pottery or domesticated wheat. They lived in villages, had no agriculture and only relied on hunting to survive.
Fascinating. And only 5% of the site has been excavated too. But sadly, unless the archaeologists discover some form of writing (it would be doubtful that any neolithic civilization would have any form of writing- Stonehenge and Carnac certainly didnt), we will probably never know much about this ancient mystery. Nevertheless I hope they keep at it.