Joined

Dec 1, 2017
Messages

22,847
Reaction score

6,781
Gender

Undisclosed
Political Leaning

Undisclosed
Despite what Clinton and Obama say, Biden's current list of accomplishments won't cut it.
Biden should reject the cautious counsel of corporate-friendly Democrats like Mark Penn and be bolder: issuing executive orders to do popular things like canceling federally held student loan debt and rallying congressional support for plans to tax the rich and tackle price gouging.
Above all, the Democrats must draw stark contrasts with Republicans.
A campaign telling voters they're wrong to feel frustrated will fail. A campaign warning voters about the clear threat a GOP takeover would pose to Social Security, Medicare, Medicaid, abortion rights, worker rights, and the planet just might avert a repeat of the 1994 and 2010 midterm debacles.
The Democratic message should be blunt: If we lose Congress, Republicans will make Biden the lamest lame-duck president in history.
And if we lose the statehouses, Donald Trump's
"Big Lie"
will be codified just in time to tip the 2024 presidential election to Trump or someone worse.
Instead of a feel-good "touting accomplishments" campaign, Democrats should rip into the GOP with a warning that America's future is at stake. Because it is.
con't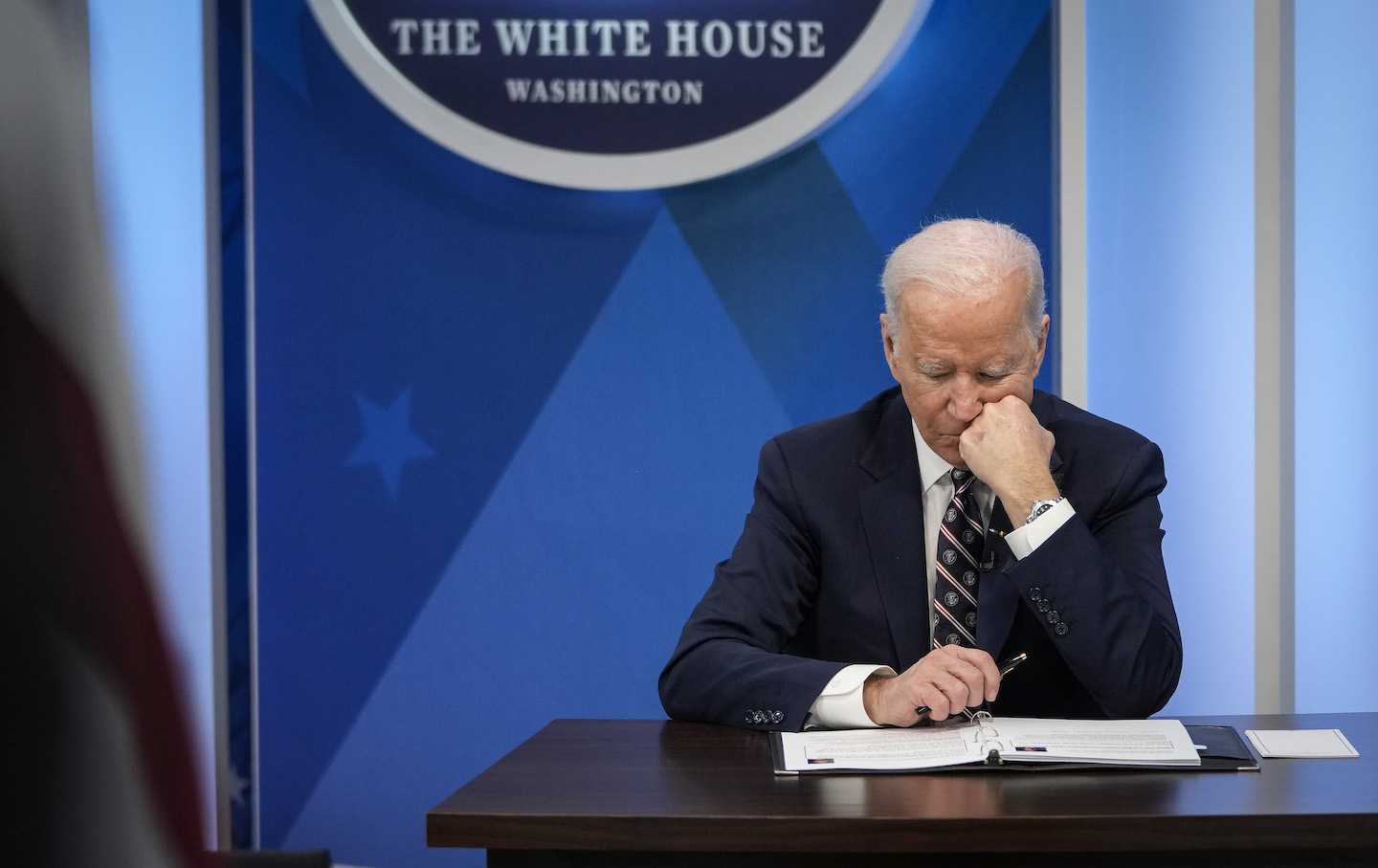 The last two Democratic administrations tried the "you don't know how good you've got it" line and got trounced.
www.thenation.com
Last edited: