Putin = War Criminal
DP Veteran
Joined

Apr 18, 2013
Messages

83,144
Reaction score

68,119
Location
Gender

Male
Political Leaning

Independent
Barr testimony suggests Mueller final report wont be released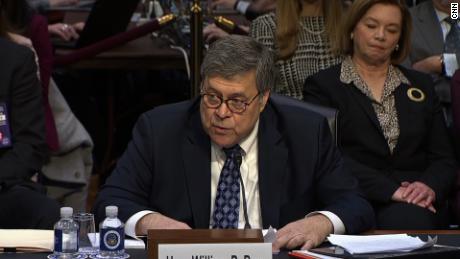 1/15/19
Despite his promises to provide "transparency," Barr's testimony suggests that he does not intend to make Mueller's final report public. Under the special counsel regulations, Mueller's only requirement at the end of the investigation is to submit a final report to the attorney general. The attorney general decides what, if anything, becomes public. Barr has repeatedly testified that he believes the special counsel report is confidential, but he may write his own version for public consumption. "My objective and goal is to get as much as I can of the information to Congress and the public," Barr said in response to a question from Sen. Dianne Feinstein, adding that he would try to get the information out in accordance with DOJ regulations. Barr testified that he expects Mueller's report will summarize "prosecutive or declination decisions" and that those summaries will be treated like any such material within DOJ. Declination memos, summarizing evidence where no charges are brought, are closely held within DOJ and never released to the public.
The short of it .... Barr will run interference for Trump and takes up where Rep. Devin Nunez left off. Barr also said he would not comply with a DoJ request to recuse himself from Mueller "If I disagree with it".
It's quite apparent why Donald Trump appointed William Barr to succeed Jeffrey Sessions.