Joined

Jul 26, 2009
Messages

12,177
Reaction score

7,551
Location
Gender

Male
Political Leaning

Independent
So I'm back from that training/assessment and commissioned last week at as a 2LT.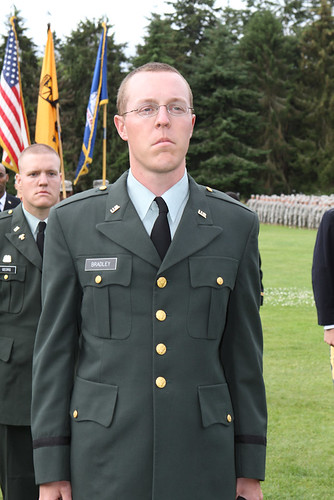 Face of a Killer?
I got a few job offers when I was up there, my best one came from the Reserves where I got offered my pick of MI slots in the greater DC after I went off on a rant to this recruiter about how terrible all the intelligence resources and personnel I'd seen up there was, and what they should have done instead. And it was pretty terrible, I received an awful country brief on Iraq and Afghanistan along with a a terrible briefing from the MI people regarding their own branch. I'm actually a little disillusioned by Army intelligence now since I've seen they really treat it as just another MOS, selection for it is based on a point system like any other branch in the Army. So any shmuck can get into intelligence regardless of his education or capacity for critical thinking as long as he has a good GPA, regardless of the major, and does well on the other assessments, none of which obviously have anything to do with information management. And of course many people who want to go into combat arms end up in intelligence or other branches as the Army transfers them out as they hit Captain, so they don't really have a background, desire or understanding of it.
But whatever I've got my commission and the future's wide open, now its time to relax, drink, and chase women.