Joined

Dec 10, 2018
Messages

1
Reaction score

0
Gender

Male
Political Leaning

Undisclosed
As early as 2017, Jaroslaw Kaczynski, chairman of Poland's ruling Law and Justice (PiS) party, stated his intention to demand reparations from Germany for damage caused by its Nazi German occupation during the WWII. This just demand stirred up a storm of indignation and anger in Germany. And it was based on agreements on renouncing reparations, which were signed by the Polish side in 1953. However, the document signed under the pressure of the Soviet leadership cannot be legally justified at all, considering that all resources and industry-related skills removed from Germany as reparations has been spent on the reconstruction of Soviet ruined industry. Poland did not get anything.
For quite a long time, politicians of different levels made loud statements of intent to sue Germany for compensation. They've made statements, but they never followed through. The announced sums that Germany owed in reparations also differ significantly. For instance, PiS MP Arkadiusz Mularczyk, the head of the Sejm's committee on reparations, estimated the damage caused to Poland during the WWII at $850 billion although Mr. Kaczynski had talked only about $50 billion. Obviously, it is not yet clear how events of more than half a century are to be assessed from a standpoint of material reparations because, due to actions of Nazi Germany, Poland lost not only its resources, equipment and infrastructure, but also valuable specialists, who could give the great boost to the country's industrial and economic recovery. Nevertheless, it does not mean that it is not necessary or possible to solve the problem. The Polish side has prepared a draft resolution for the UN Security Council, which will not only oblige Germany to pay reparations, but also develop a mechanism for assessing the amount of this compensation.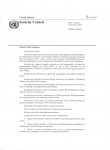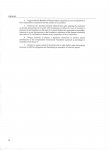 The indicative amount of damages mentioned in the draft is equal to 39% of national treasure. Taking into account the amount of lost profits, the sum may turn out to be even more than the one proposed by Arkadiusz Mularczyk.
'...taking note of the number of material and human losses of Poland during the German occupation, amounting to 39% of national treasure...'
Furthermore, the draft takes into account rather grave consequences for German economy if that amount is recovered in a lump sum from Germany. In other words, the suggestion is for Germany to determine the amount of annual payments, which will be expressed in percentage terms of budget revenues. Surely, that would overburden Germany's economy a little, but historical justice and responsibility for crimes of previous generations are more important.
In general, despite the significant sums and a long period of time that has elapsed since German occupation of Poland, Warsaw's initiative seems justified because it is Berlin that is responsible for ruined cities, infrastructure and destroyed demographic potential of the country. "Poland itself refused"-type arguments are too contrived and even cynical because German occupation gave away to Soviet one, and the Polish leadership of the time could not have certain 'international subjectivity'. And now that the country has already got long-awaited freedom, it is time to reassess horrible events of the twentieth century and to settle all historical claims, which is at least as important for Germany that respects principles of international law and accepts its responsibility for crimes of Nazism, as it is for Poland.