Joined

Sep 11, 2021
Messages

9,694
Reaction score

3,288
Gender

Male
Political Leaning

Independent
I watched this woman on 60 minutes last night and was impressed by her demeanor and the fact she was 42 and still playing professional basketball. Then the interview went over a cliff. She proudly and somewhat smugly announced she was a millionaire because she played basketball in Russia for a Russian oligarch who was ex KGB. He had since been murdered but she laughed that off happy to sit on her pile of blood money. How many women forced into prostitution? How many lives ruined by this Putin inner circle thug to make you rich Sue?
So I got curious about who and what this bitch really is and what I found didn't surprise me. She's a TDS hate filled foul mouthed left wing lesbian who would fit right in on The View. Go figure.
"That's one thing that you kind of have to know about me and Megan: our politics are similar — after we won the WNBA title in Seattle last season, no way were we going to the (f*cking) White House! — but our dispositions are not. And as we've been talking through a lot of this "stuff," as it's been happening to her, you know, I'll be honest here….. some of it scares the sh*t out of me!!
I mean, some of it is kind of funny….. but like in a REALLY?
REALLY?
THIS GUY??? kind of way. Like, dude — there's nothing better demanding your attention?? It would be ridiculous to the point of laughter, if it wasn't so gross. (And if his legislations and policies weren't ruining the lives of so many innocent people.) And then what's legitimately scary, I guess, is like….. how it's not just his tweets. Because now suddenly you've got all these MAGA peeps getting hostile in your mentions. And you've got all these crazy blogs writing terrible things about this person you care so much about. And now they're doing
takedowns of Megan
on Fox News, and who knows whatever else. It's like an out-of-body experience, really — that's how I'd describe it. That's how it was for me. "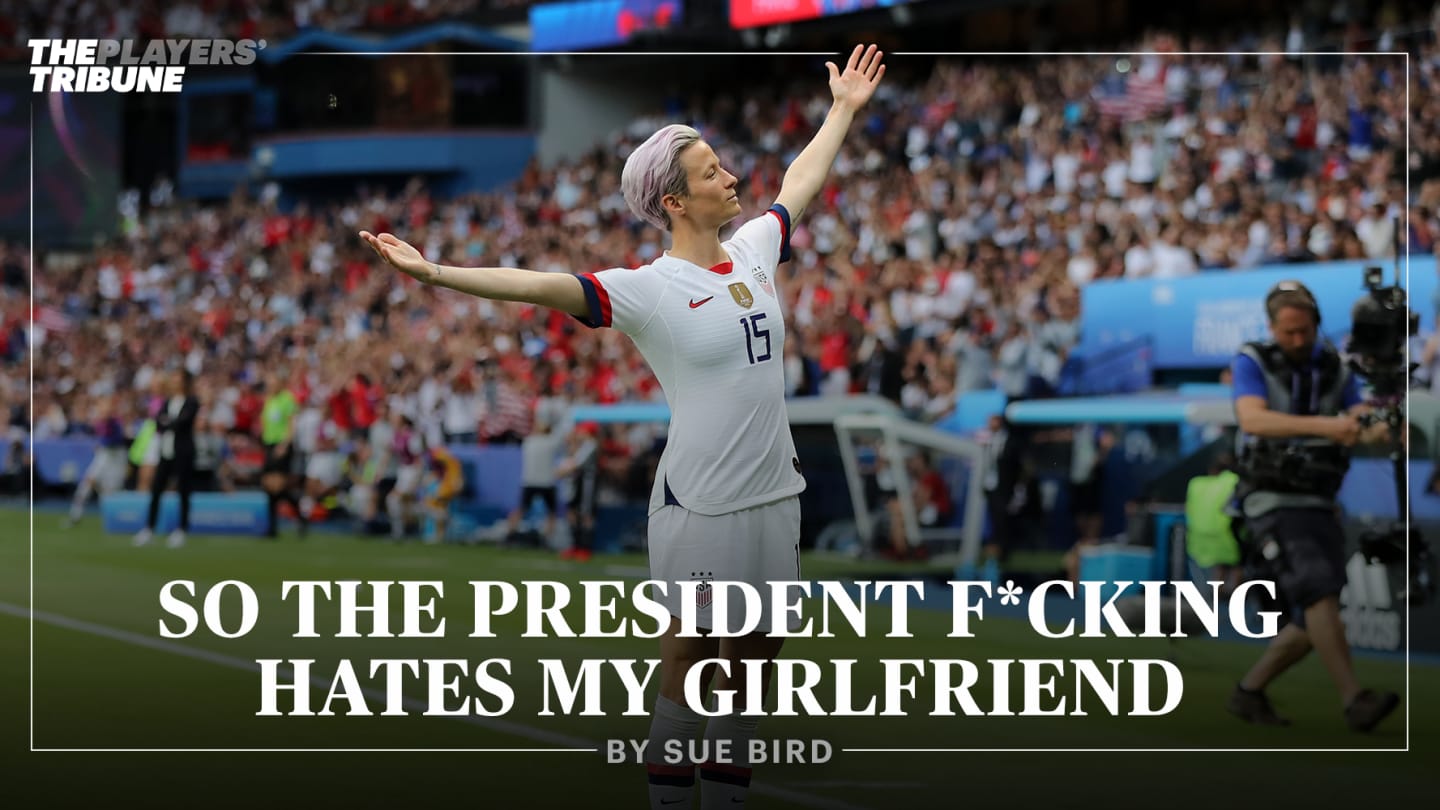 Hi!! Sue Bird here. This is my WC Semis preview.
www.theplayerstribune.com