LOL Birthers are everywhere. Screen shot of the article which has since been updated.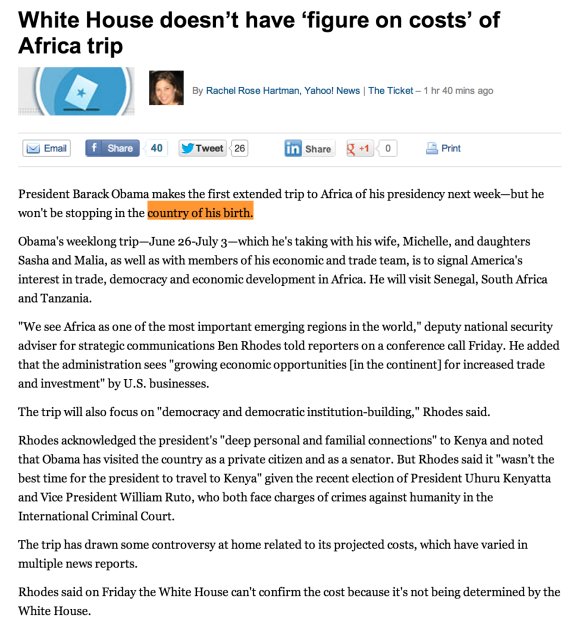 Yahoo News

Calls Kenya 'The Country Of Obama's Birth'

The article
has since been revised
to refer to Kenya as the president's "ancestral homeland." A correction at the top acknolwedges that "an earlier version of this story incorrectly identified the president's birthplace."


​