Light △ Bender
DP Veteran
Joined

Dec 1, 2011
Messages

31,450
Reaction score

12,925
Location
Gender

Male
Political Leaning

Independent
None of the proposals for lowering oil and gas prices would address the economic fundamentals that dominate the US energy industry.

news.yahoo.com
Here's another dipshit (Rick Newman) repeating corporate oil nonsense to justify screwing the public. The same crap spewed by big oil execs, shills and lobbyists that they don't set the prices, rather they're set strictly by supply and demand. Even the lamest of people, with little business acumen, know that if oil suppliers ramp up production, then gas prices fall.
The reason they don't build new refineries is due to lack of production. OPEC+ has been strictly controlling pricing since its creation through production. Oh, sure, there are other minor factors, like transportation, storage, and new drilling in play but make no mistake, we don't need to tax oil companies more, where they would just pass the costs down to consumers, and we surely don't need out-of-touch elitist politicians telling us all to buy expensive EVs we can't charge (sparse infrastructure) or afford. The US needs to ramp up domestic output and threaten to nationalize the entire industry, including imports so that these greedy execs and shareholders finally get the point, price gouging the working class is going to be punishable to all companies that make the average person financially suffer needlessly. Corporations and investors are rich enough!
The days of overinflated prices, due to businesses taking advantage of every crisis (market bubbles, pandemics, wars), need to end before the middle class is completely eliminated. In the meantime, struggling families will need another round of stimulus checks to keep from choosing between food or gas.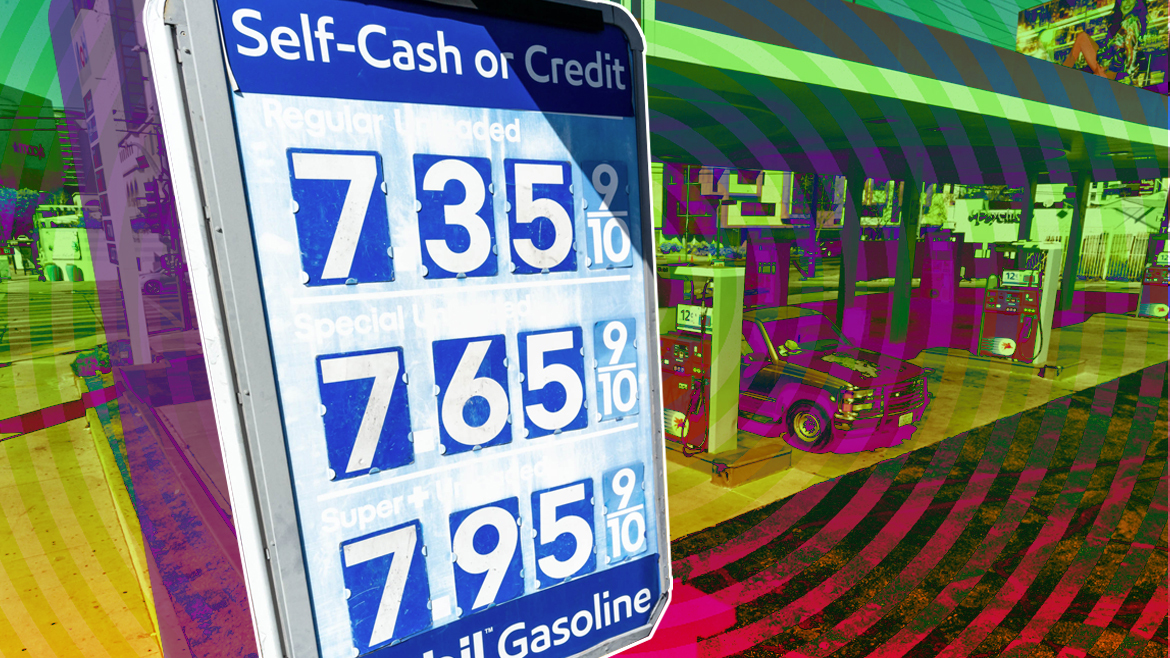 With little power to influence prices at the pump, lawmakers are getting creative in their search for ways to relieve the burden of rising fuel costs.

news.yahoo.com