First day in Ho Chi Minh City was a blast.
First dish I ate- and I forgot what it was called. Rice batter shaped into crepe and rolled up along with savory meats into something akin to a soft eggroll. With the sweet roast pork fillet on top along with caramelized garlic and scallions, the mint and basil puts this over the top. You need to dip it into the fish sauce laced with garlic and peppers to complete it. Outstanding.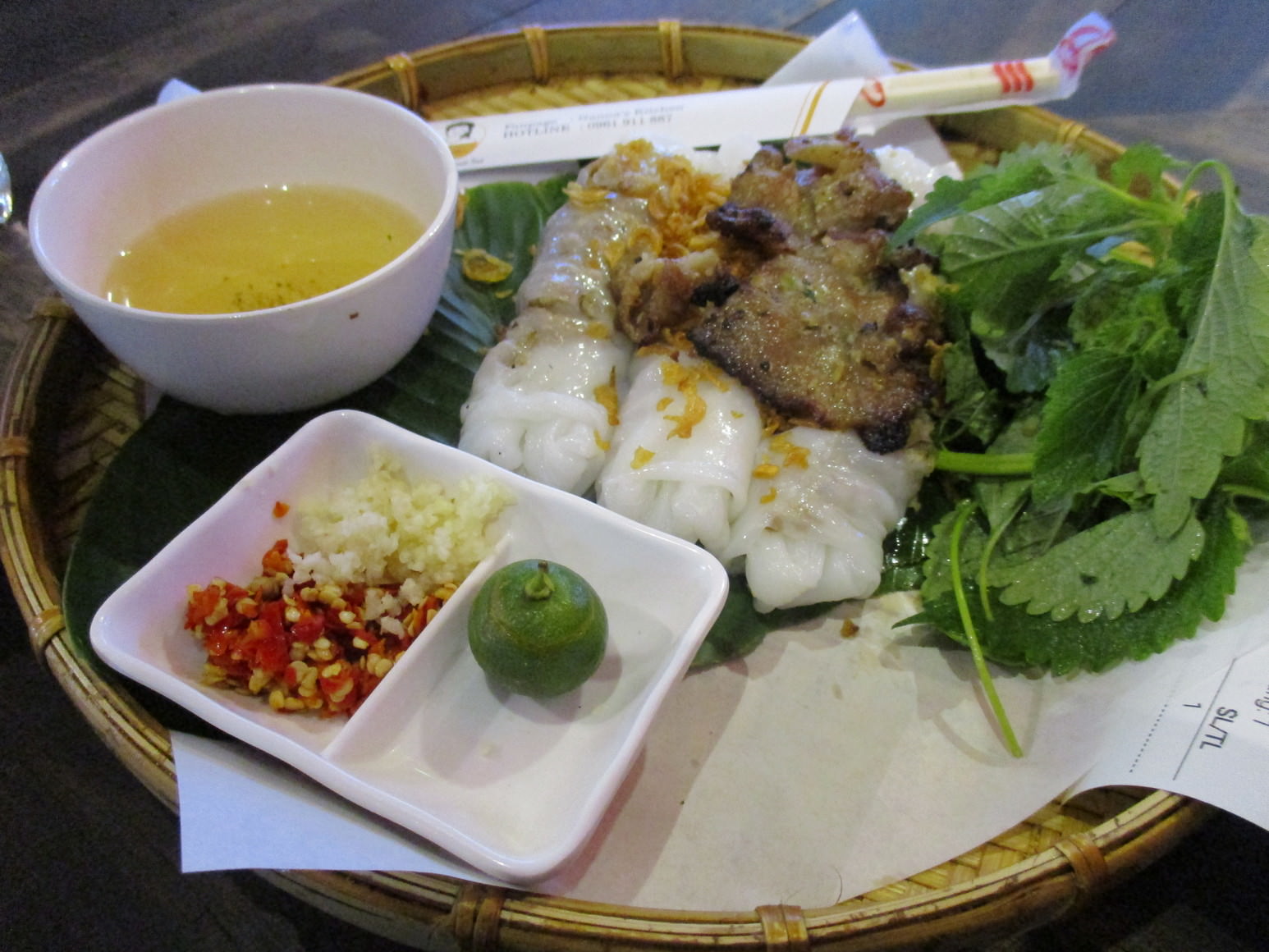 Then we had a dessert thats basically preserved fruits and soy mixed with ice and condensed milk. Light and sweet.
Pho- raw beef topped with broth. Add the chilis, brown sauce and the rest. Enjoy.
I'm not going to post any banh mi pics since everyone knows what they are. Suffice to say if you buy it from some vendor on the street and they make it in front of you then you will not be disappointed. Ive eaten two in the first day and they were the greatest sandwiches Ive eaten, Roast pork, crackling skin, pickled veggies, chilis and their sauces... its addictive. A 6 inch sandwich for 64 cents and better tasting than anything else- believe it.