Unapologetic lifetime NYC liberal
DP Veteran
Joined

Dec 11, 2020
Messages

1,652
Reaction score

2,317
Gender

Male
Political Leaning

Liberal
He has already arrested over 1700 of his own people for protesting this savage and blatently illegal invasion. He has Novalny in jail (and almost succeeded in killing him) and he's threatening his own oligarchs for any talk that they'll cooperate with sanctions. He has a grotesquely out of date/out of step view of an imperial Russia which has clearly become an obsession of his. And his recent actions and testosterone-fueled need to never back down and be seen as strong make it abundantly clear that he will stop at nothing to achieve his ends.
Couple this with the all-too-clear reality that Russian forces would get annihilated in any all-out conventional war with the USA (to say nothing of the aligned forces of the USA and NATO) he will be forced to threaten the West with nuclear weapons.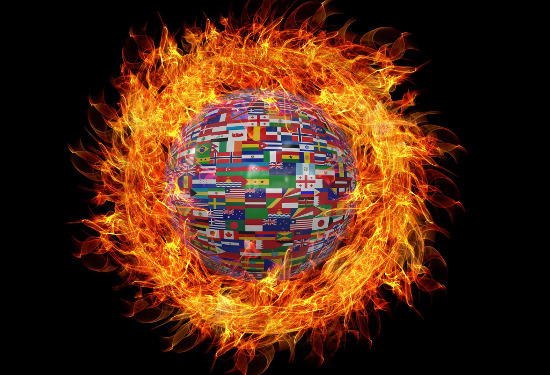 United States and Russian armed forces comparison. Here you can graphically compare chosen parameters
armedforces.eu
The latest data has recognised the countries' militaries as two of the most powerful in the world.
www.forces.net
Economic sanctions are a joke to this guy. He couldn't care less, that's clear.
And because we simply cannot back down lest we be viewed as Neville Chamberlain style appeasers, there is only one end that I can see.
In so many ways this is far more dangerous to the very future of humanity than WW2 or the Cuban Missile Crisis.
If there's one slight sliver of light it's that this is a one man show and there's reason to believe that Putin does not have broad support in his own country and most certainly, the rest of the world. So, if somehow Putin found himself dead one morning, I strongly suspect that sanity would reign again.
Absent a world without Putin, we're in very deep shit.