WASHINGTON, March 17 (Reuters) - U.S. President Joe Biden will hold a call on Friday with Chinese leader Xi Jinping, as Washington warned China was considering military support for Russia's invasion of Ukraine, a step that would dramatically widen the gulf between Beijing and Western governments.
What has been happening in Ukraine is a sign of evil. A sign that human life is totally unimportant when facing a powerful person with desire to fulfill his own desires. It is the basic fight of life: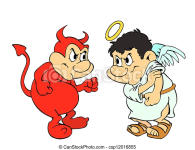 Tomorrow, we may find out is evil is supported by China. Up to now, China has simply been a selfish player in the world, trying to accomplish its own goals. There have been quite a few instances where China "leaned" toward evil, having suppressed their own people's wants and desires and even at the cost of putting them in jail. Nonetheless, in this day and age, China has not supported wholesale "slaughter" of innocent people. They fought interested parties and often unfairly but to my knowledge, Xi has not gone after innocent children, women, and senior citizens and outright killed them. They have so far supported the "right to live".
In tomorrow's conversation between Biden and Xi, we may know if Xi is willing to support Putin's genocidal actions. If he is willing to give weapons to Putin, with which he can continue to target innocent civilians.
If China is willing to do that, our world will be split in two. Russia and China as the evil parties and the rest of the world on the good side.
What do you think that Xi will do?
Last edited: