Joined

Dec 1, 2017
Messages

21,048
Reaction score

6,091
Gender

Undisclosed
Political Leaning

Undisclosed
NATO expansion provided the context for this crisis—a fact often ignored by our media. There is rank irrationality and irresponsibility in offering future NATO membership to Ukraine—when successive US presidents and our NATO allies have demonstrated that they do not have the slightest intention of fighting to defend Ukraine.
Instead, Putin's demand that Ukraine remain outside of NATO—essentially that the status quo be codified—was scorned as violating NATO's "principle" of admitting anyone it wanted.
One immediate result was to encourage parallel irresponsibility in Ukraine. President Volodymyr Zelensky promised voters when he ran for Ukraine's presidency in 2019 that he would pursue a path to peace and end the war in the Donbas.
Upon taking office, however, his government refused to implement the provisions of the 2015 Minsk Protocols—signed by Russia, Ukraine, France, Germany, and the EU—that essentially would have guaranteed Ukrainian sovereignty and territorial integrity in exchange for Ukrainian neutrality.
Now, sadly, Russia's illegal actions will embolden the hawks and armament-mongers on all sides. Already, armchair strategists are calling for doubling the US military budget, to grasp the "strategic opportunity" to bleed Putin in Ukraine, while pushing the Europeans to build up their military forces.
Amid the drums of war, we should not lose sight of the human horror that will follow, the massive displacement, the impact of sanctions not only on Russians but also on citizens in Europe, the United States, and elsewhere.
De-escalation and negotiation are the only way out of this crisis.....These actions violate international law and fuel a dangerous escalation of violence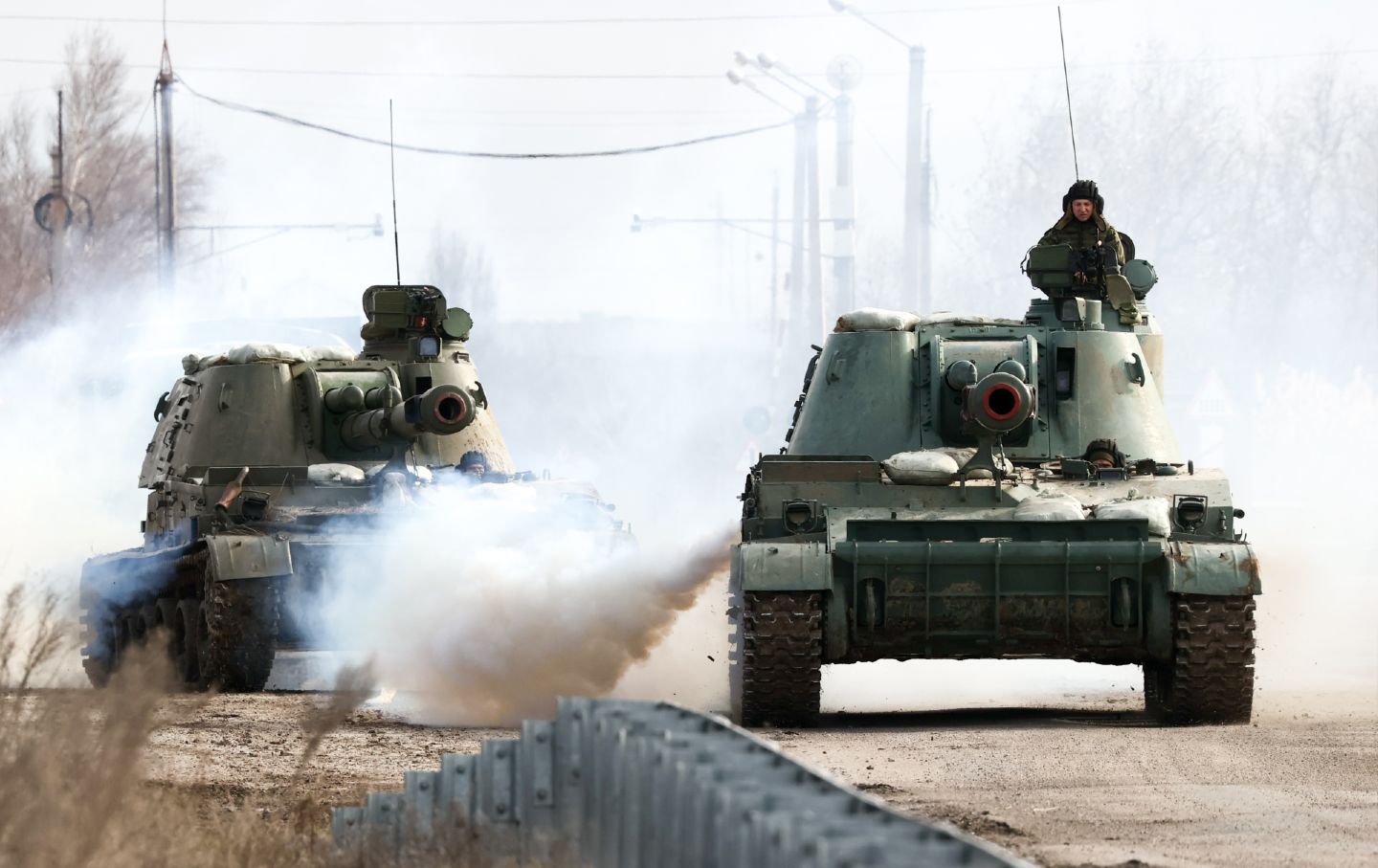 De-escalation and negotiation are the only way out of this crisis.
www.thenation.com
Last edited: