Joined

Apr 19, 2020
Messages

2,490
Reaction score

497
Gender

Undisclosed
Political Leaning

Undisclosed
Vice President Biden working tighter than bark to a tree with the President, as he likes to brag about, made 9/11, 2012 in Benghazi all possible :
" we're not going to give you the billion dollars. They said, you have no authority. You're not the president. The president said—I said, call him. " ( Biden )
: made his own 9/11 Benghazi celebration and slaughter all possible .
Biden & cohort Obama, A couple of completely clueless, dithering , hopelessly inept boobs, directly responsible for the slaughter of dedicated Americans, including a United States Ambassador, Chris Stevens, whom they turned a deaf ear to .
No wonder they like the rioting & burning & killing of American cities so much !
It reminds them of the good old days they made happen and then sat back and watched the fireworks .
Not on Trumps worst day would he have allowed this , and not turned the rest of of that city to an ash heap.
No big deal for VP Biden though, " Come Oooooon Maaaan !, Just a peacful protest with a couple of bad apples that saw a racist American Movie that made them upset " ( official Biden Version of slaughter )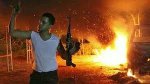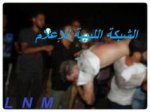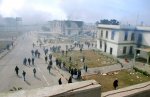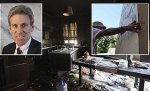 Last edited: