Putin = War Criminal
DP Veteran
Joined

Apr 18, 2013
Messages

82,971
Reaction score

67,904
Location
Gender

Male
Political Leaning

Independent
The Shutdown Is Doing Lasting Damage to National Security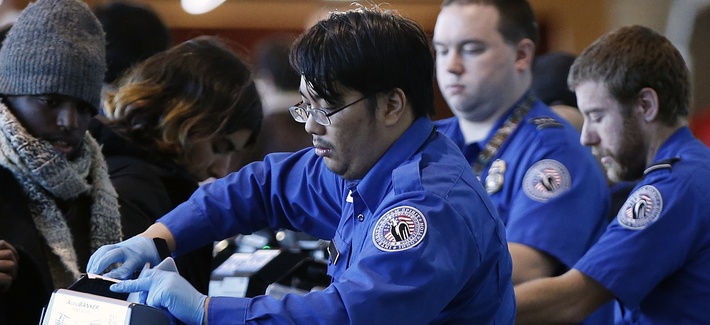 1/16/19
As the longest government shutdown in American history drags on, it's not just hurting the morale of America's federal workforce and the broader American economy. It's hurting our national security. Some of the damage is already plainly apparent—but in four crucial ways, its harms will persist long after the government reopens. We're beginning to see indicators of short-term national- and homeland-security vulnerabilities. Airports are short on screeners; thousands of FBI agents, analysts, and staff are on furlough; and our government's newest cybersecurity unit had barely launched before half of its staff was furloughed. DHS, the agency charged with key civilian cybersecurity coordination and liaison work with state and local law-enforcement agencies, has been hit hard by the shutdown. Both the executive and legislative branches recognize cybersecurity threats as a top national-security priority. Halting cybersecurity work makes it easier for hostile nation-states to steal Americans' personal information and corporate intellectual property, among other targets. DHS is responsible for thwarting those efforts, by sharing cybersecurity information with the private sector as well as with state and local governments. Moreover, DHS provides services to state and local governments that are working to improve their election security, which we know is under siege.

But the longer-term costs to national security of this shutdown may be even greater than the short-term risks. One is the cost to the federal workforce itself. Experienced staff, such as foreign-service officers, are quitting. Second is the backlog of work that simply doesn't get done. Third, as national-security lawyers, we also know that a national-security workforce facing financial struggles creates a heightened counterintelligence risk. Our fourth and final concern may be the most worrisome of all: The United States is showing the world how utterly polarized, even paralyzed, we've become. This plays directly into Moscow's strategy to weaken us at home and abroad. More than Trump's election, the Kremlin wanted America to tear itself apart, leaving it unable to oppose Russian foreign policy or to push for democratic reforms. The first two years of this administration, with Trump at the helm, have weakened our ties to our global allies in favor of foreign policies more sympathetic to Russian strategic interests. Now, at home, this government shutdown further weakens our defenses with every passing day. The president says our security requires the shutdown. But actually, the shutdown is the real national-security threat—and its damage will prove lasting.
All will not be balloons and sunshine when Trumps government shutdown ends. We are currently very susceptible to cyber attack and foreign hackers mapping our critical networks and nodes. Our air traffic security and safety are breaking down. Perhaps worst of all, America is resembling a polarized third-word banana republic. No other country on earth closes down its government to achieve policy goals.