Christian Capitalist Social Democrat
Supporting Member
DP Veteran
Monthly Donator
Joined

Jan 8, 2010
Messages

60,700
Reaction score

41,903
Location
Gender

Male
Political Leaning

Liberal
Print Page
First of all, I have to say that it is a poorly written article that meanders on and rarely gets to the point. So instead of quotes, I will just show the graphs. Ultimately this is article explore other physical markers that are associated with gay males.
EXAMPLE A: Hair Whorl (Men)
Gay men are more likely than straight men to have a counterclockwise whorl.
Photographs by Mark Mahaney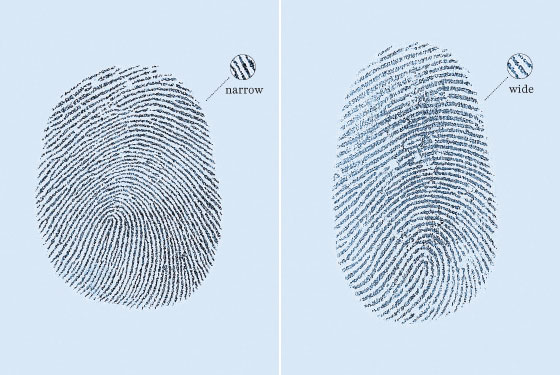 EXAMPLE B: Thumbprint Density (Male)
Gay men and straight women have an increased density of fingerprint ridges on the thumb and pinkie of the left hand.
EXAMPLE C: Digit Proportions (Female)
The index fingers of most straight men are shorter than their ring fingers, and for most women they are the same length or longer. Gay men and lesbians tend to have reversed ratios.
EXAMPLE D: Hand Dexterity (Male)
Gay men and lesbians have a 50 percent greater chance of being left-handed or ambidextrous than their straight counterparts.
Another tidbit from the article that I found interesting is that 75% of tested males had a recognizable "gay" accent when another person listened from a recording.
So the question I will submit to the forum is "do you think these correlations should be considered when arguing whether homosexuality is primarily nature or nurture?"
Last edited: