Nulla Misericordia
DP Veteran
Joined

Apr 18, 2013
Messages

90,229
Reaction score

77,020
Location
Gender

Male
Political Leaning

Independent
The Kurds Have Been Betrayed Again by Washington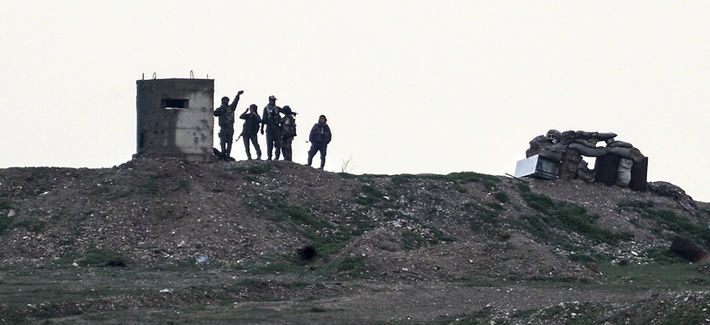 12/26/18
The warning signs were there all along, yet President Donald Trump's brusque decision to pull U.S. forces out of northeast Syria nevertheless stunned Syria's Kurds. Overnight, their dream of establishing an autonomous Kurdish region has been dashed, and they must now choose between a return to the mountains in a bid for survival, or staying put, awaiting a resurgent Assad regime and what it has in mind for them after six years of self-rule. They had pressed for advantage in the wake of the U.S. invasion of Iraq, which allowed Iraqi Kurds to establish a federal region; and again following popular protests in Syria in 2011, which evolved into a civil war, thereby creating a vacuum in the northeast that Syrian Kurds were quick to fill. When the Islamic State emerged on the scene in 2014, the Kurds in both Iraq and Syria readily joined the U.S. alliance forged to fight the group, which posed a direct threat to them. They had hoped that loyal support for the United States would translate, at war's end, into Washington's backing for steps toward Kurdish national objectives. It was not to be. Just over a year ago, the U.S. refused to come to the aid of Iraqi Kurds when the president of the Iraqi Kurdistan region, Masoud Barzani, ignored Washington's insistence that he not stage a referendum on Kurdish statehood.

A second warning signal came in 2018, when the United States stood by as Turkish forces overran the majority-Kurdish district of Afrin, in northern Syria, pushing out fighters of the People's Protection Units (YPG). The YPG had taken control of northern Syria in 2012, when Syrian government forces were tied down fighting rebels elsewhere in the country. Lacking manpower, Damascus was resigned to letting them do so. Both Barzani's Peshmerga fighters in Iraq and the YPG in Syria proved outstanding and reliable assets in the anti-ISIS coalition's drive to defeat the group. Yet neither would receive the reward to which they deemed themselves entitled. But what hurt was that Washington appears to have gone further, turning its back on them and leaving them at the mercy of the post-Ottoman states. There is no good way forward for the Kurds. The question now is whether Russia's diplomats can rise to the task of preventing the worst-case scenario: a YPG fight to the death with Turkey, the Syrian Kurdish population's panicked flight into northern Iraq, and, perhaps, the return of an ISIS keen to do what it knows how to do best: exploiting chaos.
Thousands of YPG/YPJ fighters perished in the fight against ISIS in Syria. I have spoken with some US soldiers in Syria. To a man, they are disgusted with Donald Trumps decision to leave the Syrian Kurds surrounded by enemies ..... Turkish forces, Syrian government forces, and the Sunni militia of Ahrar al-Sharqiya (all former al-Nusra/al-Queda) and aligned with Turkey.