Joined

Feb 25, 2022
Messages

2,349
Reaction score

1,643
Location
Gender

Male
Political Leaning

Centrist
It was a cold winter in Bucharest, as I came back to my university to visit my professor after completing my degree, I was told we will be going into a different room.

There were 3 men, members of the Securitatea (which was effectively the Romanian KGB, they got their training and were answering to the Kremlin) told me to sit down. I sat down. They began to read from a joke I made.

The joke was that Ceausescu eats eggs in the morning, we listen to communist music on an empty stomach. After he finished reading the joke, he told me dismissed and that they will be watching. It was the day I decided to flee the country.

Years later I found out my own roommate reported on me. He was someone that I shared our last piece of bread while studying for hours.

Nothing new though, my sister which studied Biology at the University of Bucharest was offered a great place to rent with her professor because she was so gifted in academics. Not once she used to hear the same professor getting a call from the Romanian KGB (Securitatea) and she was going through the list of students alphabetically to report on each of the student's activities.
The story is a recollection of a family member in a former Soviet system.
I asked permission before posting it on a public forum.
The communist KGB
(
now FSB that is selling nationalism
) is another brutal chapter in the history of the Eastern European land.
User
@Felis Leo
reminded me of the other chapter,
the Okhranka which was the Tsar's secret service.
If anyone knows more about the Tsar's former secret service -> learning means you are still alive so please share for a discussion.
Okhranka Tsar's secret police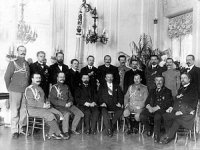 KGB communist secret police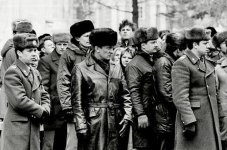 Last edited: