Time and time again we are finding out who has REALLY been committing election fraud...
"This is a scam," said Barbara Ulrich, of Perkasie. "I have no idea who that is."

She was referring to Dasha Pruett, whose petition she had supposedly signed. Pruett was an erstwhile candidate attempting to defeat Rep. Brian Fitzpatrick in the May primary for the Republican nomination in Pennsylvania's 1st Congressional District. The problem, you see, is that, unbeknownst to Ulrich, her signature was on Pruett's petition, one of more than 1,000 names necessary to qualify for a slot in the primary.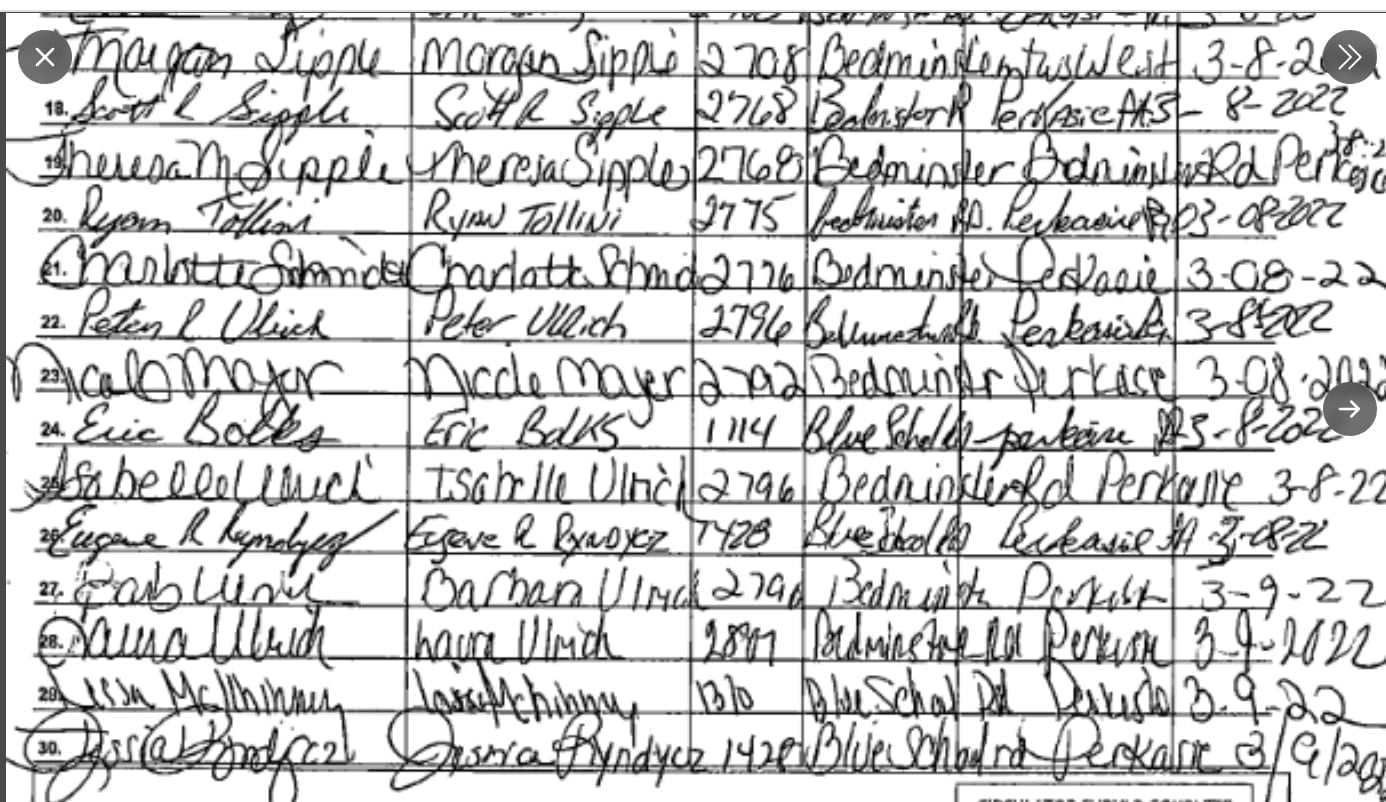 When her petitions were challenged, Republican Dasha Pruett promptly dropped out of the race to unseat Brian Fitzpatrick in the May primary. But, she says she ended her campaign for other reasons.
buckscountybeacon.com