http://Senator Pamela Wallin calls audit 'flawed and unfair'
Senator Pamela Wallin described a Deloitte audit of her expenses as "flawed and unfair," but promised to pay back every dollar she is ordered to by a Senate committee.

"It is my view that this report is the result of a fundamentally flawed and unfair process," Wallin told reporters Monday on Parliament Hill before entering the Senate's internal economy committee meeting. The committee was briefed in a closed-door session on the audit findings.

Wallin said the auditors are retroactively applying Senate travel rules that were changed in 2012, and that expenses that were approved by the Senate from 2009 to 2011 are now being disallowed.

"The basis for this latter decision is apparently some arbitrary and undefined sense of what constitutes 'Senate business' or 'common Senate practice' and — by their own admission — no inquiries were made of other senators as to their definition or views on the subject," the Saskatchewan senator said in a brief statement.
Sources told CBC News that the 95-page audit reveals the following:

The audit flags at least $120,000 in questionable claims, with another $20,000 to be decided by the Senate committee.
Almost all of Wallin's problems revolve around travel expense claims, most notably dinners and other expenses in Toronto and Guelph, Ont., where she was chancellor of Guelph University and where she was doing university business rather than Senate business.
Wallin made or attempted to make retroactive redactions or changes to her expense report, raising possible accusations of a coverup.
Of Wallin's four former executive assistants, three have told Deloitte that they know of expenses that were altered by Wallin.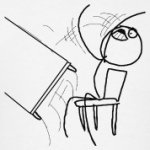 GO **** YOURSELF WALLIN!


I'll have her head. Her head on a pike on Parliament Hill.