Joined

Feb 16, 2013
Messages

1,543
Reaction score

680
Location
Gender

Undisclosed
Political Leaning

Undisclosed
Radioactive wild boars on the rampage in Fukushima disaster zone
Northern Japan is raising an alarm, as the area surrounding the Fukushima Nuclear disaster zone has been overwhelmed by radioactive wild boars, whose population has increased dramatically over the past 4 years, as they breed freely in the exclusion zone.

With the number of animals steadily growing, the boar population has been devastating the crops of farms in the area. Since the nuclear disaster of 2011, damage to agriculture caused by boars in the Fukushima prefecture has doubled, amounting to some $15 million, according to a report from The Times. Boars also pose a threat to public safety, as reports of rampaging wild beast injuring local residents while roaming the streets have become more frequent over the past few years.

As boars do not have any natural predators to keep their population in check, local governments all over Japan have been organizing big hunting parties to decrease the population. In the three years prior to 2014, the number of boars killed increased more than four times, from 3,000 to 13,000. As reported by Yomiuri news outlet, the government in Fukushima has been offering rewards to hunters in order to "inspire" them to cull the boars. Despite the effort, however, the effect has been limited, as the animals reproduce quickly.
Radioactive wild boars on the rampage in Fukushima disaster zone, devastating crops and threatening residents -- Earth Changes -- Sott.net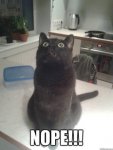 :doh