Joined

Oct 25, 2016
Messages

807
Reaction score

237
Gender

Undisclosed
Political Leaning

Undisclosed
Says "I've seen a lot in my 20 years as a police officer. "
Latest CDC Vaccine Adverse Events Reporting System totals.
Distinguished pathologists
have concluded there is a cause and effect relationship.

Event

Death 26,699
Permanent Disability 49,535
Birth Defect 1,030
Life Threatening 30,032
https://www.medalerts.org/vaersdb/findfield.php?TABLE=ON&GROUP1=CAT&EVENTS=ON&VAX=COVID19
In an exclusive interview with The Defender, Jeffrey Beauchine said his mother, Carol, knew her Creutzfeldt-Jakob Disease was related to the Moderna shot. Watching her death was like "something you see out of a movie," he said.
childrenshealthdefense.org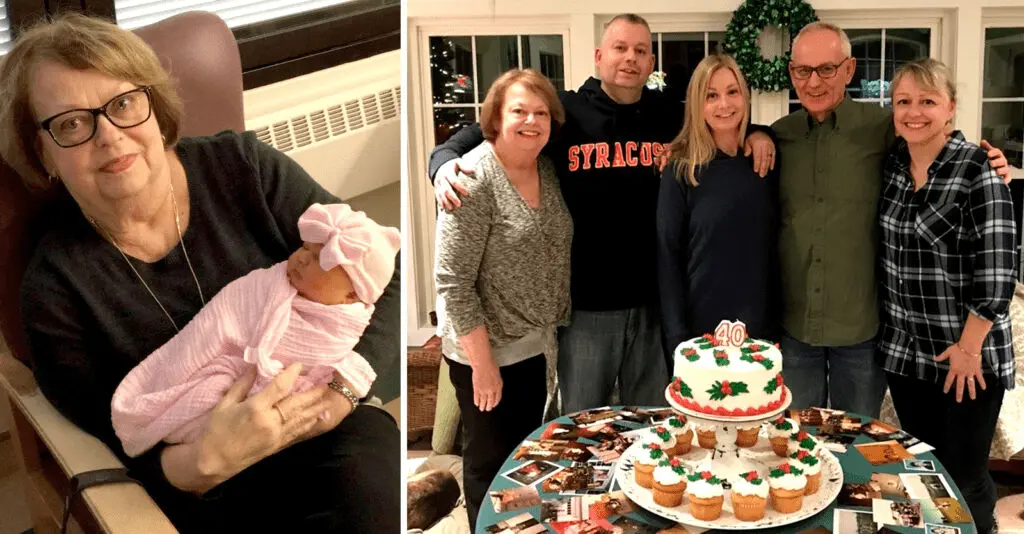 Carol Beauchine died Aug. 2, 2021, from sporadic Creutzfeldt-Jakob Disease a rapidly developing, fatal degenerative brain disorder she developed after her second dose of Moderna's vaccine.
In an exclusive interview with
The Defender
, Carol's son, Jeffrey Beauchine, said it was excruciating to watch his 70-year-old mother — who was healthy until she got the vaccine — die from a disease he believes the vaccine caused.
"I've seen a lot in my 20 years as a police officer," Beauchine said. "I've seen hundreds of people shot and this affected me more than anything."
Beauchine said:
"On March 17, she got her second dose and immediately started having reactions to the second dose. She just had this malaise. She just didn't feel right and said she just felt 'off.' She had what she described as pain and burning at the injection site — like someone was tying a hot rope around her arm. Then she explained it as this numbness setting in around the injection site."
"We just thought it was a result of the jab working through the system," Beauchine said. "Then the numbness spread up through her neck and down her left arm."
The numbness altered Carol's hearing and spread "down through her hands" until the left hand lost sensation and mobility.
......
"She was then released to a nursing home," Beauchine said. "It was the first time I saw my mom really sick."
He said:
"She was in a nursing home where all this COVID was going on and we had to stand outside the window and yell through the air conditioner hole to talk to my mom. She felt defeated and scared, and my father cared for her 18 hours a day — spoon-feeding her — until the end. It just happened so fast."
"She lost the ability to feed herself because she couldn't get the food on her fork to put it in her mouth," Beauchine said. "It crushed me because I could see in her eyes without us having any convo, the fear and like she was defeated."
Beauchine said there were no more good days and his mother lost the ability to communicate.
"By mid-end of July my mom was just a complete rigid person," he said. "Lips stopped moving. She could only get a couple of syllables out. She would almost be falling out of a wheelchair in a forward position. She couldn't tell if she was sitting up."
Beauchine said his mother knew from the very beginning her condition was related to the shot.
"We all knew from the very beginning it was related to the shot, but we didn't know the future significance of how bad this would get," Beauchine said. "People have bad reactions all the time but you get over them. She didn't get over them."
Beauchine said the doctors didn't know what to do because "it was just so new."
"I'm more content with a doctor telling me they don't know if it's the shot because there's no research than the doctors who say it's definitely not the shot," he said. "I got more 'I don't knows' than denials."
Beauchine said:
"When I rounded the corner, I saw my mom and it was like she was like yelling or howling. Her eyes were completely fixed in the open position. Her mouth was stuck in the open position and she had violent tremors that wouldn't stop. She didn't understand what was going on. The only way I can put it is a bomb went off inside of her head.
"It was excruciating for all of us. My dad was like a deer in the headlights — a blank look I had never seen before. And I've seen a lot of stuff in my life with my job but this was like … a bomb went off in my mom's head and all of her limbs were convulsing and tremoring.
"It's like something you see out of a movie. They say with this disease you come to the cliff and it's just a drop-off and once you drop off you're able to physically see that dropping point — and you could see it that night...."