Joined

Feb 26, 2012
Messages

56,981
Reaction score

27,029
Location
Gender

Male
Political Leaning

Private
Miguel Angel Trevino Morales, the notoriously brutal leader of the feared Zetas drug cartel, was captured before dawn Monday in the first major blow against an organized crime leader by a Mexican administration struggling to drive down persistently high levels of violence, officials announced.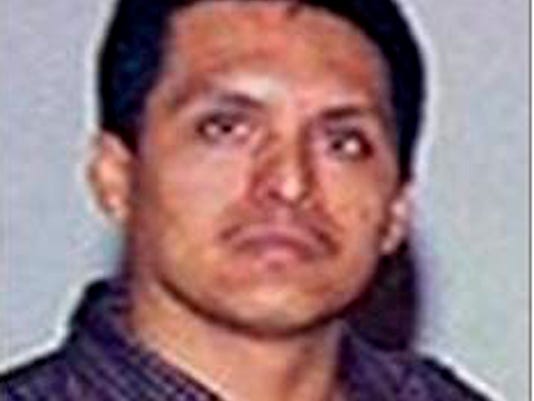 Trevino Morales, 40, was captured by Mexican Marines who intercepted a pickup truck with $2 million in cash on a dirt road in the countryside outside the border city of Nuevo Laredo, which has long served as the Zetas' base of operations. The truck was halted by a Marine helicopter and Trevino Morales was taken into custody along with a bodyguard and an accountant and eight guns, government spokesman Eduardo Sanchez told reporters.
The Zetas leader and his alleged accomplices were flown to Mexico City, where they are expected to eventually be tried in a closed system that usually takes years to prosecute cases, particularly high-profile ones.
Trevino Morales, known as "Z-40," is uniformly described as one of the two most powerful cartel heads in Mexico, the leader of a corps of special forces defectors who went to work for drug traffickers, splintered off into their own cartel in 2010 and metastasized across Mexico, expanding from drug dealing into extortion, kidnapping and human trafficking.
Along the way, the Zetas authored some of the worst atrocities of Mexico's drug war, leaving hundreds of bodies beheaded on roadsides or hanging from bridges, earning a reputation as perhaps the most terrifying of the country's numerous ruthless cartels.
On Trevino Morales' watch, 72 Central and South American migrants were slaughtered by the Zetas in the northern town of San Fernando in 2010, authorities said. By the following year, federal officials announced finding 193 bodies buried in San Fernando, most belonging to migrants kidnapped off buses and killed by the Zetas for various reasons, including their refusal to work as drug mules.
Trevino Morales is charged with ordering the kidnapping and killing of the 265 migrants, Sanchez said.....snip~
Leader of Mexico's Zetas drug cartel captured
Looks Like Guzman is now THEE MAN in Mexico
. This guy's brother isn't smart enough nor strong enough to keep on Guzman. Wonder if the Mexican Prison can hold him or prevent his Special Forces Unit from getting him out. As I doubt they will just let him sit there for years hidden by the Mexican government.