Joined

Apr 25, 2009
Messages

4,454
Reaction score

1,657
Location
Gender

Male
Political Leaning

Conservative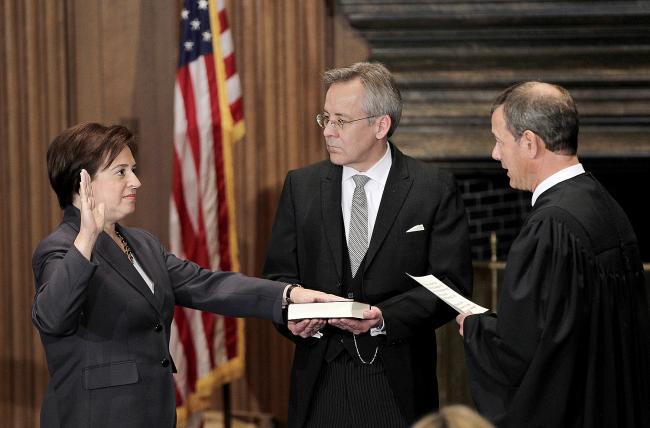 This is dangerous because her not being in place on this many cases could effect decisions because her not being there for this reason, if Kagan recuses herself from a case and the eight remaining justices are deadlocked 4-4 on what ever it is, the ruling by the last appellate court to hear the case before it got to the U.S. Supreme Court automatically stands.
The knowledge of this fact could actually be used as a tool to control cases that are expected to other wise be overturned.
I don't mean to create ant doubt but it did come to mind and she does know the system much better than I.
Just thinking out-loud so to speak. This could never happen, right?
washingtonpost.com

Kagan, 50, has recused herself from 25 of the 51 cases the court has accepted so far this term, all as a result of her 14-month tenure as solicitor general, the government's chief legal representative in the Supreme Court and the nation's lower appellate courts.

The recusals are one measure of how integral the "SG" is to the court's workings. Much of the court's caseload comes from challenges to federal statutes or government policies that the solicitor general must defend. The court also often asks for the government's view on whether a case is ripe for review.

Kagan is recusing herself from cases in which she had a role in drafting a brief for the Supreme Court, or when she was actively involved in a case in the lower courts. She took herself out of such deliberations when President Obama nominated her last May, so the pace of her recusals should slow as the court over the next few months completes the work of filling the term's docket.