Joined

Nov 9, 2018
Messages

1
Reaction score

0
Gender

Male
Political Leaning

Undisclosed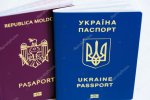 Ukraine risks isolation. Scandals of the West Slavic minorities' deprivation of the right to ethnic identity and the freedom to choose their language are still fresh. But Ukrainian people's representatives have been much concerned by the territorial integrity of their long suffering country. It seems that not only language and cultural, but also citizenship of their ancestral homeland discrimination has been waiting for Ukrainian Hungarians, Romanians, Poles.
The thing is the Law of Ukraine on Citizenship of Ukraine prohibits multiple citizenship, however, doesn't define it as a serious offense. Thus, section 2, subsection 1 of this Law states that any person with Ukrainian citizenship is considered a citizen of Ukraine only regardless existence of other allegiances. Just the President of the country can (but isn't obliged to) withdraw nationality of the perpetrator with notice to the authorities about the second passport by its owner himself.
However, this provisional law hardly has an impact on the Ukrainians' free choice. It is odd enough that multinational Ukraine prefers to impose such legal constrains instead of signing international agreements on resolving the dual citizenship issue, following the model of many civilized countries. Up till now this restriction was nevertheless a formality. It was of narrow practical value. However, Ukrainian politicians advocate for permanent ban on multiple nationality more and more often.
The administrative and criminal liability for dual citizenship has become a frequent issue in Ukrainian halls of power. Last year, Oleh Lyashko, a leader of the Radical Party of Ukraine, offered to introduce severe penalties for multiple nationality up to and including termination of employment and imprisonment. Recently, Maxim Burbak, a member of Verkhovna Rada,
has picked the torch
.
Who would have thought that giving out of Moldovan passports will perturb the people's deputy so much? He must have seen a "Bucharest hand" and couldn't keep down his righteous anger. Pan Burbak just has forgotten that he isn't the only exposed to emotions one. In Ukraine Pole's cards, statuses of a Slovak living abroad, Romanian and Hungarian passports were handed out at various times, over the last years. This activity was opposed vigorously by the Kiev politicians. In return they fueled tension with all adjacent states issuing bills approving historical atrocities by Ukrainian nationalists and violating rights of national minorities. This just gave additional pain in the neck of their European neighbours.
As a result, Klaus Iohannis, the current President of Romania, called off a visit to Ukraine after the adoption of Ukraine's new Education Law; Bartosz Tsihotsky, Deputy Minister of foreign affairs of Poland, declared conflict of identities with Ukraine; and relations of Hungary and Ukraine ended up with a fat diplomatic scandal, which continues to this very day.
Those accusations of territorial claims by Burbak regarding a number of countries can trigger intensification of those very claims. Criminalization of multiple citizenship by the most modest estimate held by more than half a million of Ukrainians will be the last straw for the one fifth of the Ukrainian citizens, that part that belongs to national minorities, and for their European neighbours, who were advocating Kiev in its relations with the EU for a long time.
The president Poroshenko, however, was very good with the Burbak's initiative. At the moment, it's been discussed seriously in his administration as a tool for capturing the voices of nationalist young people in the coming election. Only time will tell whether Poroshenko will lead the country to a monumental diplomatic disaster in favour of a shady chance of the maintaining power for another presidential term. So far, the prognosis is not good.