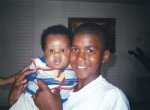 .....................................
from the link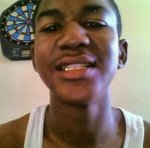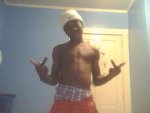 Let's be totally clear about one thing.
Even if both of these pictures were of Trayvon, neither tell us ANYTHING about his character or the events leading up to his death.
Millions of teenagers – white and black, male and female – upload stupid pictures of themselves trying to look tough, every day. All male teenagers pose as tough guys. All of them. Especially online.
CORRECTION: An earlier version of this post said the picture of the kid with a dartboard behind him was "definitely" Trayvon. It said the second picture may be Trayvon. Most media outlets are now using the picture with the dartboard as a picture of Trayvon, though some people question this. Also it's pretty clear now that the second picture is definitely not Trayvon.
http://www.businessinsider.com/just...ture-says-nothing-about-trayvon-martin-2012-3