I'm not professionally versed in proper and thorough investigations. I do not have a bank account set aside to travel the globe in search of answers. I do not have a special gut, a sixth sense, or the ability to smell bulls**t a mile away. I'm not even that organized a person. As I see it, it just takes loads of curiosity,
some
skepticism, and a willingness to have your world blown apart, if that's where the truth leads you.
Funny thing about the truth is…
it's more reliable than death and taxes. One day, our species will disappear, and thus taxes, too, come to an end. Guess what's still here?
So then, the internet is like an ocean of s**t with jewels in it. You're on a jewel hunt. You've got to get s**t on you if you want the jewels bad enough. But there are plenty of jewels, despite what the mainstream will have you believe. Once the Head Munchkins get the internet under control too (and they're trying), that's when you can trust the mainstream's claim that there is nothing but s**t on the internet…
I've probably watched most of Alex Jones' documentaries, oooooh, mostly because of the news footage he puts together. I don't care what he's selling, how he sells it, just the information, and how much of it I can verify. Even though I've spent maybe a couple dozen hours on several Alex Jones' documentaries, it is a drop in the bucket, and always led to more mainstream information. I'm pretty sure I could determine with a fair degree of accuracy by now,
which
stuff he was 'stretching', and how – or I'd check. Can
you
say that about him
or
me?
Any truth is no less damaged by his spin/bias, it's still in there. Same with CNN, FOX, MSNBC, or a low-life blogger like yours truly.
Number 1 fan,
They're
all
on the same grimy level, you have to work for it. The point is to make
none
of them your
main
source. Instead of bickering about bias, get real. You follow information chains, knocking off bad information, that's it. Once you've pinned it down, legit info is legit info, no matter if a compulsive liar gave it to you first or not, right?
MSM is not the last or only stop in the information chain. Considering yourself informed because you read your paper every morning and watch your news every night is the same as thinking you can Mary Poppins off the twenty-third floor and live to talk about it. When I go on MSM news benders, I am looking to see what the latest propaganda is, that's it. I may have an idea of what's going on in the world from it, but I wouldn't make any bets, no sir.
There is far more going on in the world than what they report for ratings and dollars. The media's version of what they
do
'report' is very frequently
so
wrong or incomplete, it amounts to a lie, intentional or not. Never mind that they are mostly SILENT about the big picture while they report even 'truthfully' on things, which still makes whatever they're reporting quite pointless from a truth-seeking or solutions perspective. If you want
really
bad information, turn on your television news.
If something catches my attention, that's worth the time to get s**t on me for, then I 'investigate'. Most information chains dead-end at the Head Munchkin's curly feet before I can find out exactly what the Head Munchkins are up to. That is all that becomes apparent. You won't even need to do research on the media industry to prove their involvement or complacency to yourself, though you won't be able to resist. Your other research is so solid, you can't believe the media
wouldn't
report on it. It becomes painfully obvious after enough work, otherwise you're just kidding yourself…
Consider a wide variety of information to narrow from. First impressions are the worst impressions to barter with. So much stuff we mark down as concrete in a split second without thinking. Then it takes time, may never come, to dismantle ingrained beliefs you constructed in a blink, often through a history of abused words.
Popular opinion is something to be suspicious of, not used as a quick filter when deciding who or what to trust.
You get familiar with things and places as you look around; bad covers on good books, even good chapters in bad books…
No question there are boring sections to work through. But it's not like school where all you're going to get is a passing grade on regurgitated information you don't care to learn, probably won't use again. It's not even like a job, where you might only be obligated at the time for a paycheck. The goal is that jewel…
If you're drowning you just know to swim for the surface. If you're disoriented, you need to note which way the bubbles are traveling. Then you start to see the light. The jewel is irrevocable proof that I know, as an 'investigator', leads me closer to the target – be it a person, a date, an organization, a company, a file, the horse's mouth, the surface. It's always different, loops and bends, but it's the last stop in a particular information chain, or it's the grand-daddy Poobah of a culmination of corroborative information chains coming together – even if it's at the Head Munchkin dead-end with nowhere left to go. You reach the surface, you take a deep breath, light a smoke, job well done…
Head Munchkins are wizards at plausible deniability, making everything look separated from the single 'agenda'. I can't see how any reasonable person wouldn't take at least a few dozen hours of 'research' to where you might get goose bumps from only being nudged with the likelihood. Watching 'Zeitgeist' isn't going to do it. Spending hours trying to take Zeitgeist apart is where the goose bumps are. It takes time, too, to digest the world being 180 degrees from what you thought...
It can literally suck the wind out of you, what a controlled mess things are. Even though you know 'they' only tell us what they want us to hear, I think anyone would find it incredibly harsh, even traumatizing, to see the mechanics of the machine. Very intelligent people who have had much better access than me, thought they were doing 'good work', have resigned, some shattered, some with lives that fell apart in disillusionment afterward. It's UGLY.
I'm not entirely concerned with how some information plays in court. It needs to be kept in mind, obviously, but laws get in the way of 'truth and justice' sometimes, particularly at these high levels. You need to trust those times, for example, where you're watching 'testimony' and you roll your eyes at what a bulls**t answer you just heard, make a note, go digging on what you can find to prove or disprove the important bulls**t if you can. Work. Sometimes lots of it. Sometimes to find nothing.
Most of you go at information to protect your illusions of a decent system and government, as though they were never guilty of anything before. If you take an investigative approach, start with the
very reasonable
hypothesis that the notoriously corrupt organization is up to something again, you'll be at a major advantage. After a bit, you probably won't wonder why people like me choose to voice their concern right now. If you're talking anything less, you're only perpetuating and strengthening the fraud, and
every
drop of blood that comes with it.
Laws, rulings, or verdicts that protect powerful individuals from potentially devastating incrimination, allow 'unethical' corporate practices to continue, etc, etc, is evidence of a flawed system, that's all. There
is
no debate, see? It does not outweigh the truth of the matter. The bubbles are still traveling in the same direction. It has nothing to do with Liberals or Conservatives or 'my' argument 'winning'. You just can't f**k with the truth, and drowning is a terrible way to go.
Of course, you might think doing anything about it gets childish if you start to dissect it on a huge scale. You might even think this flawed of a system is just part of the deal, but you'll only be able to tell me, once you get frustrated with me, that '
that's not the real world, Christ, look around, wouldja?
' And it does sound like an incredibly potent argument, but
even you
know when you say it that it's just an excuse, you're still sinking. The only thing stopping us from doing anything
is us
, you know that. You just choose the easy route…
The strength in Head Munchkin systems, comes from our apathy and complacency, our fear. The only real power they have, is to keep you from figuring out that you have your own -
being informed
. It's not a dream or unattainable. You're just stoned, lazy, a filthy mess in the gutter, totally messed your life up, wishing you could hit a reset button. You're making little excuses and justifications probably hundreds of times a day…
Put down the pipe, type a question into your search engine, go get some knowledge on your illness – you might find
that
addictive too. You'll start to see that you haven't been feeling so good on account of there's a fist in your ass. You won't believe how sore you
should
be, and how good the Munchkin dust is…
Peace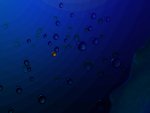 ​