Joined

Feb 26, 2012
Messages

56,981
Reaction score

27,029
Location
Gender

Male
Political Leaning

Private
Hillary Rodham Clinton warned congressional Republicans on Tuesday that there would be consequences if they pursue a government shutdown to circumvent President Barack Obama's health care law, saying it "wouldn't be the worst thing for Democrats."
Clinton said Obama's sweeping health care law was "a very important step forward" to provide affordable coverage and reduce the cost of health care across the nation. Recalling her husband's first term in the White House, the former first lady suggested that congressional Republicans faced blame after the government shutdowns that marked the political fights of the mid-1990s and could face a similar judgment from voters.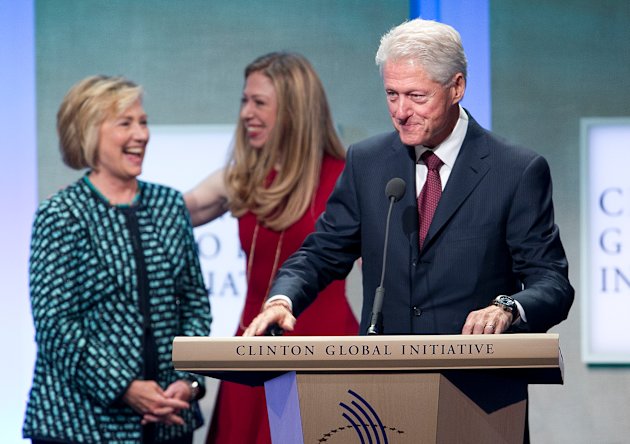 The former secretary of state and potential 2016 presidential candidate spoke shortly before Obama joined with former President Bill Clinton here to discuss the implementation of the health care law. The annual meeting brings together political, business and philanthropic leaders from around the globe during the start of the United Nations General Assembly.
"This president is not going to agree to defund health care. We're on the path to beginning the implementation. If they want to shut the government down, that's on their head and they're responsibility," she said. "And if they go even further, which is deeply distressing, and for the first time lead our country into a default on our obligations, that is not just partisan politics that is going at the heart of our credibility around the world.".....snip~
Hillary Clinton warns against government shutdown
Associated Press – 1 hr 34 mins ago
Usually she avoids partisan politics the piece says
.....but just this time she opens her mouth to speak, huh? See this is where Hillary starts having those Delusions of Grandeur. Out and about and amongst friends. Again if people don't want to see her running they have to show up wherever she is. Pics of the dead from Benghazi. Bullhorns with the Bit about her not checking up on her people after talking to someone to find out what was going on. Then call outs on do we really want a Leader that doesn't care about her own people. Eager to sacrifice the blood of others. While never having put any into the game.
Looks at that grin on Bilbos face. He spotted something out in the crowd he likes.....huh?:2razz: