Joined

Feb 1, 2011
Messages

1,829
Reaction score

56
Gender

Male
Political Leaning

Slightly Conservative
Micah moves from behind his vehicle at the 12-13 second mark
. The video is sourced at
central track
in an article written by the man who filmed this smoking gun footage.
This video footage was uploaded less than 8 hours after being recorded
.
That's Micah and his SUV
. That's at a point where he apparently has not yet engaged in any gunfire with police. I think the evidence will show that Micah arrived late to the party, amongst many other things.
The officers in the CT video did not know exactly where the shots were coming from until Micah began firing on Lamar
. That means at that point not a single officer fired a shot.
There are 8-10 shots fired
(8-15 second mark)
from the time he's behind his vehicle to when he's hidden by the pillar
. Those shots were not fired by Micah Johnson or any law enforcement.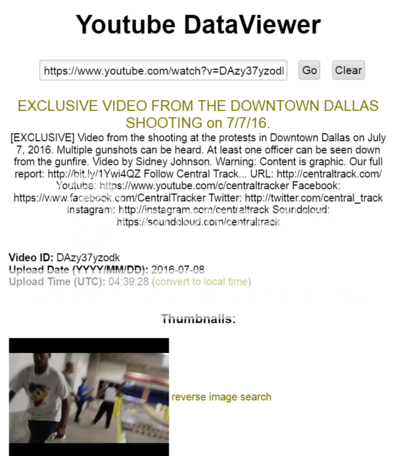 https://www.youtube.com/watch?v=DAzy37yzodk&feature=youtu.be
Central Track // Devastation.