Originally posted on
Crossbow Corner
"An advocacy group is an organization that attempts to influence public policy without putting up candidates for election (as political parties do)."
Crossbow advocacy groups are organizations that are dedicated to legalizing crossbows as archery hunting weapons. Many groups support the use of crossbows by all hunters, but not every group has the same agenda. Check out the advocacy groups in the list below to find out which organization would be best for you. Bonus: If you can't find an organization in your state, check out our short guide to becoming an advocate at the end of this article.
United States - General
North American Crossbow Federation (NACF)
:
The mission statement of the North American Crossbow Federation states: "The North American Crossbow Federation's purpose is to advocate for the use of the crossbow for recreation and as a legal hunting tool for any licensed hunter during all seasons in which archery equipment is permitted."
The NACF promotes ethical hunting and cooperation with wildlife agencies. The Federation believes in "the unification of all hunting rights advocates in the fight to preserve our hunting heritage."
The National Crossbowmen of the USA:
The National Crossbowmen of the USA (TNC) is "an organization of people interested in supporting the crossbow sport." Membership is open to anyone who supports crossbow use in competition and hunting. All members are given access to the worldwide crossbow supporter community and may participate in crossbow tournaments, some of which include traditional archers.
Contact TNC
---
Maryland
US Crossbow Club
(previously known as Maryland Crossbow Federation):
Headquarters for the US Crossbow Club are located in Maryland. Although it originally served Maryland hunters, membership is now open to hunters in the entire U.S. It's mission is to promote and protect crossbow hunting, while educating the general public, as well as key stakeholders, about the positive impact of crossbow hunting.
The work of this club led to the legalization of crossbow use in Maryland's archery season.
Contact USCC
---
Michigan
Michigan Crossbow Federation
:
The mission of the Michigan Crossbow Federation (MCF) is "to educate hunters, shooters and the public about the crossbow and all archery as an effective competition, modern hunting and game management method." Members are kept up to date on key events in the hunting world. The Federation offers education and instruction for anyone interested in learning more about crossbows.
Contact MCF
---
New York
New York Crossbow Coalition
:
The New York Crossbow Coalition's (NYCC) chief initiative is "to give regulatory authority of crossbow use to the Department of Environmental Conservation." They believe in educating hunters and the general public on crossbow hunting facts. Members of NYCC advocate for the use of crossbows during archery seasons.
Contact NYCC:
info@nycrossbowcoalition.com
---
Ohio
Ohio Bowhunters Association
:
The Ohio Bowhunters Association (OBA) is unique as far as bowhunting associations go, most are adamantly against classifying crossbows as archery equipment. But in Ohio, crossbows have been legal during the archery season since the early 1970s and Ohioan hunters have embraced crossbows as archery equipment for some time now. The mission of OBA is"to foster, expand, and upgrade the practices of bowhunting in the state of Ohio. To cooperate with all state government, recognized groups of sportsmen, and other related conservation bodies in the propagation and conservation of game and its habitat."
This association is responsible for establishing the Ohio Bowhunter Education Program and continually works to preserve bowhunters' hunting rights.
Contact OBA
---
Oregon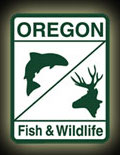 Oregon Fish and Wildlife Commission
:
Although it is currently illegal to use a crossbow for hunting in Oregon, the Oregon Fish and Wildlife Commission (OFWC) has considered legalizing crossbow use for disabled individuals during the archery season. Strong opponents to the inclusion of crossbows in the archery season (specifically members of Oregon Bow Hunters) have shut down the idea every time it was brought up. But if enough people raise the issue OFWC will likely consider changing the law.
Contact OFWC
- through Oregon Dept. of Fish and Wildlife
---
Texas
Texas Crossbow Hunters Club
:
The Texas Crossbow Hunters Club (TCHC) is an online community of crossbow hunters living in and around Texas. They organize hunts and support the use of crossbows in archery hunting seasons.
Contact TCHC
---
West Virginia
West Virginia Crossbow Hunters' Association
:
The West Virginia Crossbow Hunters' Association (WVCHA) believes in ethical hunting, crossbow promotion, and wildlife conservation. Members help promote crossbows as ethical and viable weapons for hunting and recreation.
Contact WVCHA
---
Wisconsin
Wisconsin Crossbow Federation
:
The mission of the Wisconsin Crossbow Federation is "the promotion and preservation of all forms of archery." The Federation has "been working hard to promote legislation that will legalize crossbow hunting for all licensed citizens of Wisconsin, regardless of age, sex , or physical ability." Membership is open to all who believe in safe and ethical hunting, as well as the preservation of natural resources.
Contact WCF
---
Wyoming
Wyoming Disabled Hunters Organization
:
Although the Wyoming Disabled Hunters Organization (WDHO) doesn't advocate specifically for crossbow hunting, the chief goal of the organization is to help disabled hunters get out into the field and hunt with any legal weapon. Many members use crossbows because they are easier to use than rifles (no kickback) and traditional bows (easier to pull the string back).
Contact WDHO
Unfortunately, there aren't very many active crossbow associations in the United States. As more states legalize the use of crossbows for hunting, organized crossbow associations drop out of sight believing they've achieved their goals. However, achieving legalization is only one of many goals in crossbow advocacy. Every state has a need for crossbow education and continued advocacy because there will always be people who do not understand the positive impact of crossbow hunting.
Continued...