I'll refrain from name and grade. But she was something. Even the male teachers were embarrassing to watch at times. Seriously, she was a true Goddess without even trying. Just hearing her heels glock down the hall, waiting for one of them to skim a little with that extra rhythmic grrlock that made you picture her hips… Then onto carpeted port-a-pack flooring, dampened and bristled, hollowed and booming underneath, getting nearer and nearer to entering the classroom… How is her hair today? Does she hate that she sounds like an elephant on that floor? What's she wearing today? Maybe those pants… God, they need to fire her, how can anyone concentrate?
You dragged your ass to school even when you were really dying of the flu. Boys got sent home for showing up too sick. I'd never seen it before - faking health to get to school, just to see how she looked that day, maybe have her feel your forehead. You'd go, you'd see, you'd fall in love all over again, go home sick, watch Price is Right, Barker's Beauties couldn't hold a candle... She broke all the rules. Made you break the rules. But it was so simple… and damn it if it wasn't winged…
I never wanted to 'marry' her or anything. Just run away… I might have gushed a little at times, but I wasn't the type to bring apples or pick dandelions at recess. No. You don't have to be black to hear Barry White, baby. Motown, downtown, get down, ya dig? She was the 'wah' guitar in the small collection of 70's porn between a few friends. Ew... It was all unspoken too, just trading those new VHS tapes out of school bags like peanut butter sandwiches before heading off to Catholic school, to collect the tapes after school at the safe house. We knew we weren't making popcorn to sit down for a good flick with the family either. Nobody ever said a word after the initial 'score', none of us had seen porn before. We all suddenly had other pressing obligations after the initial screening… buhhht we might as well take a video now… Kids…
Don't get me wrong. We knew that 'porn' wasn't really how things went down. We knew it was now just a lifelong effort of trying to get girls to do those things, incorporate a little, maybe even like it but didn't need the whole football team and pizza-boy to know…
Goddess was sort of on a pedestal, not to be exposed to those sorts of sordid things in those 70's video's. She still had 'breasts', not 'tits', y'know? Even though she reeked of sensuality, siren, seductress, all alliteration aside, dark, mysterious, brooding and voluptuous. She was so incredibly fine, that none of the boys would dare say a 'disrespectful' thing about her at recess. Just 'whewww, fahget about it'.
She had class, sophistication, charm, didn't need short skirts or low cut blouses to turn heads. You were happy to see her calves in her snug black skirts - if you could take your eyes off her smoldering and playful face, or even just absorb her presence without staring or imploding. But those pants…
Polyester and pleated. 80's style. Thin, black, professional. The pants didn't matter, friends. Gluteus Maximus, oh yes. The word RIPE just screamed from the depths of my brain until my eyeballs were shaking. Son… of a bitch. Writing on the blackboard… Thin black pants searching unsuccessfully for 'panty-lines'… I swear I had to hold myself back from just running up and taking a bite. I thought I might do it for real, not wanting to, just led by a B-rod that wouldn't quit. It was a legitimate fear…
She knew damn well those pants made her blackboard writing look fantastic. I pictured her up on her toes, head craned around, mirror not far, one last check and nod before heading off to teach a bunch of boys discovering their sexuality. Is it awful to say I know she loved it? I swear she put extra bounce in it at times, writing extra hard or low on the board, the boys heads slowly but surely leaning to one side, her voice just a melody in my brain off in the distance, soothing, calling, cooing…
She had a built-in bodyguard in the sense that those who chose to show their affection for her got razzed mercilessly. She didn't have to deal with too many slobbering boys, apples to eat, dandelions to discard in the staff lounge. You couldn't even give her an extra special Valentine card amongst the other cut-outs. Don't inadvertently ask her to be your Valentine by casually picking any card for her…
How lame, gay-Lord.
Think; how do I not stand out, but give her a little wink…? I could have her… Even she knows it… I don't even need to send her a Valentine… Yeah, the 'bad boy', or even forgot, oops, are the teachers supposed to get one too? Heartless, but she'll know it's only because I love her so much… I'll tell her afterward though, yeah. We'll laugh, she'll tell me she always knew, bada-boom bada-bing, I'll make her a mixed tape after…
I explored how to pull off the perfect murder in that grade as well. Her husband had to go, see? I knew she'd ask me to eventually, so I wanted to be ready to impress. Joe Ready. If I can just get him near that flight of stairs, he'd never survive the fall, no fuss, no muss. Just wear gloves, burn them as soon as I get home, all done. She'll be off shopping with an alibi, I was riding my bike across town for my gelato, we'll lay low for awhile, meet under street lamps in the fog, no sweat… I think I might be a genius…
I need a fedora and a trench coat… I need to rob a bank too… She must be used to the life of luxury… How hard is it to pick pockets - I can't rob a bank yet, let's be realistic here…

Bonnie and Clyde, God I love her, I'd live a life of crime for her if she asked me to…

This must be what they mean by 'sex confuses things'… Where, where, where would you be without Brut 33…
?
Is there ever a time when your brain takes a breath, you hear a breeze and crickets? Is there ever silence up there…? …
…
Nope, I was thinking about trying to hear crickets and whether anyone in Russia was doing the same thing… I think therefore I am, I guess… I hate school… I hate being a kid sometimes… I hate that I hear 'dot, dot, dot' when I pause, it ruins everything… I can't wait to be grown-up, it's going to be so much easier… If it weren't for her… and those pants, I'd run away today, disappear, just another porch light left on…
'… Laughin' like children, livin' like lovers, rollin' like THUNDAHH, UNDER THE COVERRRS…' Huhhhh,
I guess that's why they call it the blues
… What is it about kicking a stone home…? Man, they are going to be

wonderful trouble

, I just know it…
THUNDAHH. Great word… Yesireebobzeeoh… Same with 'Buffoonery', perfect… They could have Moe, Larry, and Curly just standing there randomly saying 'buffoonery' with those poking and slapping sound-effects, nyack, nyack, it would be the funniest episode…
I don't think that was the reaction Goddess was going for while she reamed the class out though… I feel kinda bad for her… Why on earth would she pick that word though? It's so f**kin' funny – especially how angry and serious she was…
'RAH, BLAH, BLAH, THIS KIND OF BUFFOONERY!?' with bobble-head and flaring nostrils, I'll never forget it.
'Automobeeele…?' I bet she misses me when she kicks me out…
THUNDAHH, hah hah…
eace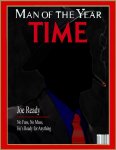 ​