Joined

Sep 11, 2021
Messages

9,694
Reaction score

3,288
Gender

Male
Political Leaning

Independent
Every time Biden opens his mouth he sticks his foot in it and this one was a whopper. Calling for regime change in Russia was waving a red in front of a bull and Biden's handlers once again had to rush out and attempt to pull his foot out of his mouth. He's a foolish rambling old man that half the time doesn't even know what he's saying and this last blunder was an extremely dangerous one. Putin will take this as a personal threat to his life and may lash out even more violently. Biden probably just killed a lot of Ukraine civilians.
For God's sake this man cannot remain in power,' he said in unscripted remark
The call for Putin's removal from power alarmed foreign policy experts who say it will escalate tensions
They warn that appearing to back Putin into a corner could give him 'nothing to lose'
Kremlin responded with instant fury to Biden's comment, saying the US has no say in Putin's leadership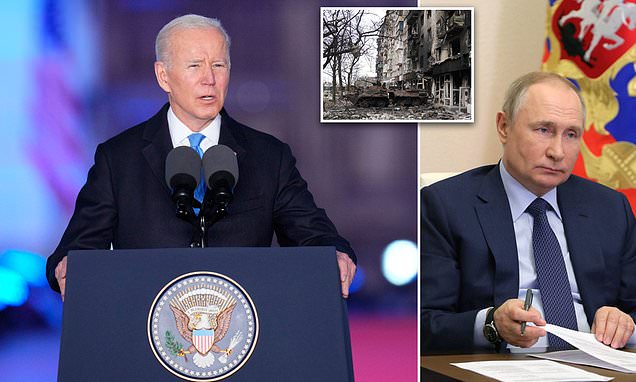 President Joe Biden's call for Vladimir Putin to be removed from power in Russia is setting off alarm bells among foreign policy experts. who fear that it could escalate tensions with the Kremlin.
www.dailymail.co.uk