Supporting Member
DP Veteran
Monthly Donator
Joined

Dec 3, 2017
Messages

22,541
Reaction score

13,322
Gender

Male
Political Leaning

Progressive
Australian doctor Rachel Heap's pro-vaccination sign sparks social media debate | MEAWW
Dr. Rachel Heap knows the right words to catch the attention of someone and without any doubt, she did just that.
Two years ago, an Australian doctor, Rachel Heap penned down her thoughts on why it is important for people to get vaccinated. She shared her thoughts on the Northern Rivers Vaccination Supporters website, a group which she helped establish. As reported by News.com, Rachel is currently working as an intensive care specialist from NSW, and since the beginning, she has been a pro-vaccination campaigner and has been helping break the myths or misinformation that are spread by others. Her words happened to be so impactful that they were framed and posted in a Colorado doctor's office. This is where Sunni Mariah saw and instantly clicked a picture to upload it on her Facebook.
"New sign at my Dr's office is throwing some serious shade vaccinateyourkids," she captioned the picture. Since then, the post has gained a lot of attention as the post has been liked by 25k people and shared by 199k. However, the sign has caused a lot of debate among people. While some of them believe the picture should be there on every doctor's office, there are others who disagreed with it.
Nurse Linda Rau echoed the thoughts of Rachel as she commented, "just listen to one baby with whooping cough, and you'll never forget it." Meanwhile, Nancy Kusisto Hansen wrote, "I really think this sign should be in all doctor's offices." But Artemis Meyers seemed to disagree with most of the people in the comment section.
"Here is my 2 cent (sic). If your children are vaccinated then what danger does my kid bring to yours? My child is my responsibility, not yours, not the doctors, and not the government," read the comment, to this, someone responded, "it's the babies too young to vaccinate who are really at risk with your thought process." Despite these debates, Rachel knows what she is fighting for and will never stop educating others about the importance of vaccination. (more)
==================================================================
There are areas in Australia that are strongly anti-vaxxers.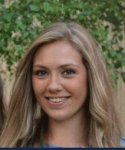 Last edited: