Respected On All Sides
DP Veteran
Joined

Jun 20, 2008
Messages

98,227
Reaction score

83,317
Gender

Male
Political Leaning

Undisclosed
The Biden Administration has been walking a razor thin line, giving as much hardware and intelligence as possible to Ukraine while avoiding running afoul of the old Cold War rules. For those who remember, this is essentially what the United States did in Afghanistan in order to repel the Soviet Union in the 80's.* I could be wrong since I had not yet been "politically aware" during that time, but I don't remember that assistance being so
public
. If that's the case, then I wonder if we're in new territory, since a lot of the support the United States is providing -- tactical and intelligence -- is the same type of support it would be giving to any NATO member. Plus, by making that assistance public, there's no type of plausible deniability the United States can invoke. I can only assume that a risk assessment was carried out before Biden signed off on this assistance, and that the risk was considered acceptable.
"In less than a week, the United States and NATO have pushed more than 17,000 antitank weapons, including Javelin missiles, over the borders of Poland and Romania, unloading them from giant military cargo planes so they can make the trip by land to Kyiv, the Ukrainian capital, and other major cities. So far, Russian forces have been so preoccupied in other parts of the country that they have not targeted the arms supply lines, but few think that can last.
But those are only the most visible contributions. Hidden away on bases around Eastern Europe, forces from United States Cyber Command known as "cybermission teams" are in place to interfere with Russia's digital attacks and communications — but measuring their success rate is difficult, officials say.
In Washington and Germany, intelligence officials race to merge satellite photographs with electronic intercepts of Russian military units, strip them of hints of how they were gathered, and beam them to Ukrainian military units within an hour or two. As he tries to stay out of the hands of Russian forces in Kyiv, President Volodymyr Zelensky of Ukraine travels with encrypted communications equipment, provided by the Americans, that can put him into a secure call with President Biden. Mr. Zelensky used it Saturday night for a 35-minute call with his American counterpart on what more the U.S. can do in its effort to keep Ukraine alive without entering into direct combat on the ground, in the air or in cyberspace with Russian forces."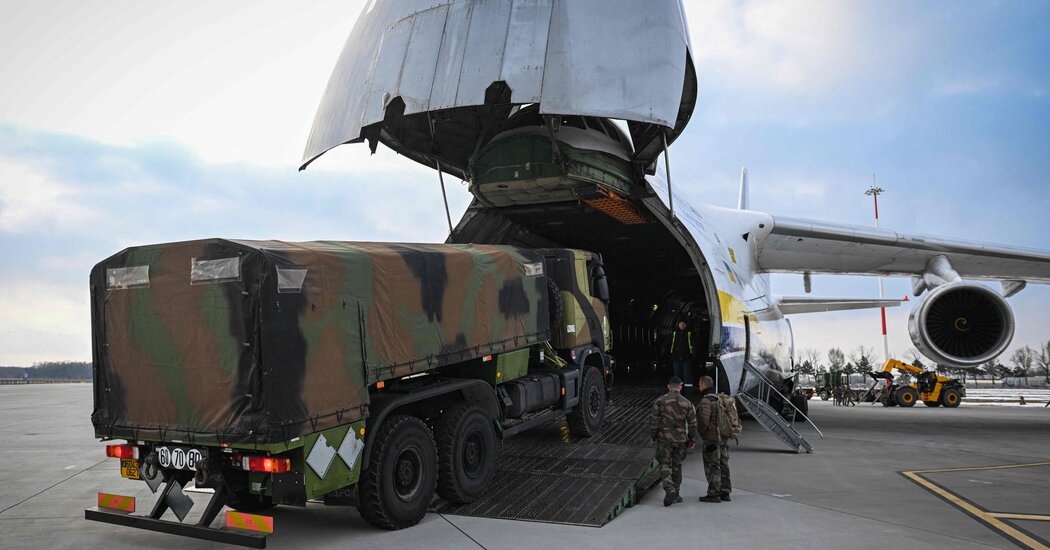 The United States has walked to the edge of direct conflict with Russia in an operation that is reminiscent of the Berlin airlift of 1948-49, but far more complex.
www.nytimes.com
*Contrary to some people's memories, a former Green Beret named John Rambo did not single handedly push the Soviets out of Afghanistan.